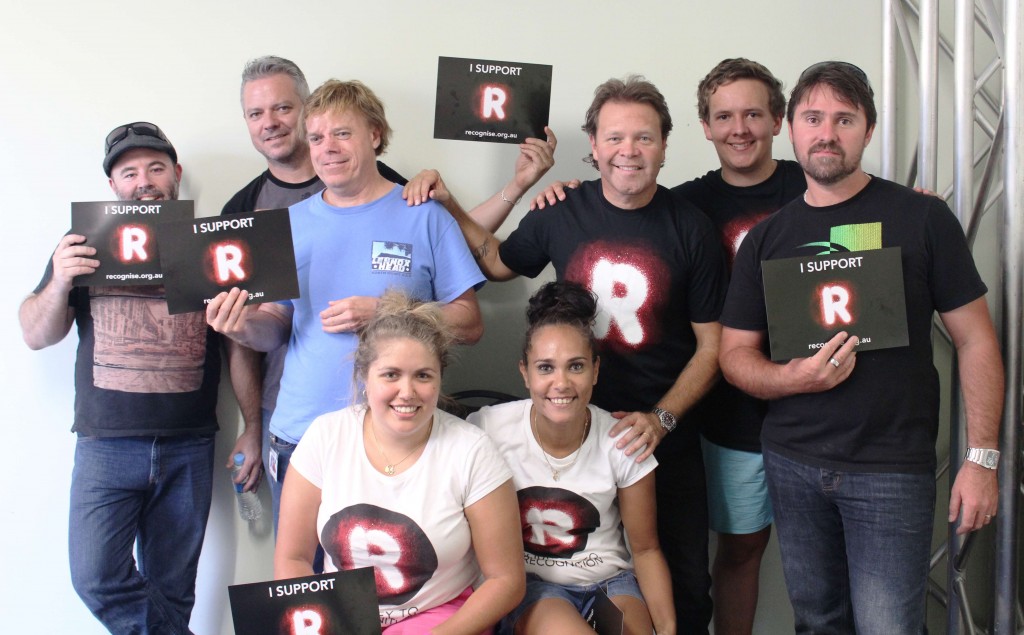 Actor Ningali Lawford Wolf welcomed the Journey to Recognition into Kalbarri this week and spoke out in support of Constitutional recognition of the First Australians.
Greeting recognition campaigners in the West Australian town, 592kms north of Perth, the star of Rabbit Proof Fence and Bran Nue Dae, was joined by Traditional Owner Jenny Clayton at Kalbarri District High School.
"The campaign is very important to Indigenous people, just being an Indigenous person from Australia and having to look at the Constitution, and to not be part of it in the first place, is sad for us," she says.
"We want to be recognised as the first people of this country."
The Journey to Recognition, which began in Melbourne in May, has now travelled more than 13,000kms, visited more than 80 communities and involved more than 5500 Australians in the Journey to Recognition.
"We've had the Stolen Generations; my father was one of those people that got taken away, because it was a law of this country. And of course the Constitution itself was very racist towards Indigenous people at first and still has some parts that are still like that – it's not free of racism. Being able to remove those aspects of the Constitution too; it should be done," Ningali says.
Recognise is travelling around the nation to raise community support for the recognition of Aboriginal and Torres Strait Islander peoples in the Constitution, and the removal of racially discriminatory elements. Parts of our highest legal document give governments the power to discriminate against groups of Australians based on race.
"Those parts that say you can discriminate, they shouldn't be there. It should be removed. When that is removed, we will finally be able to reconcile as people of Australia, both Indigenous and non-Indigenous people," Ningali says.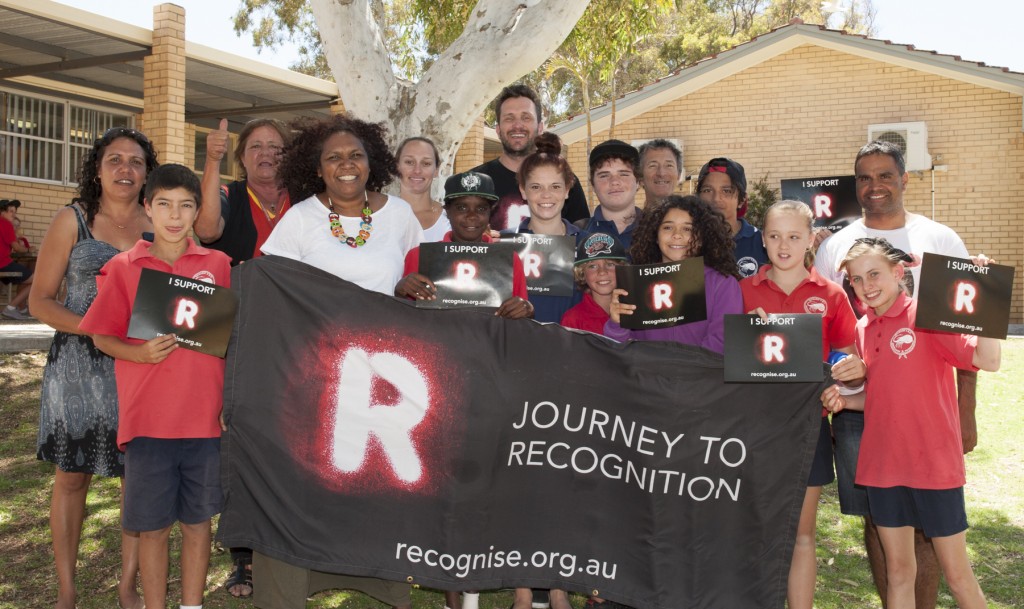 Journey to Recognition teams do stints of up to 10 days at a time, and so far has included walking, cycling and four-wheel driving legs – and even a short burst in canoes in Nitmiluk Gorge in the NT.
Campaigners have crossed from Melbourne to Adelaide, up the red centre of SA along the Seven Sisters songline to Uluru, on the Stuart Highway to Katherine and then to the Garma Festival to join the Yolngu clans in Arnhem Land.
Resuming in Darwin in September, the crews headed west through the NT and the Kimberley, dipped into parts of the interior of WA and are continuing their journey, set to reach Perth on Sunday.
Perth will host the Journey to Recognition this Sunday, with a community event to raise support for constitutional recognition of the First Australians.
Campaigners will surf into Cottesloe Beach, ending the second leg of this epic relay across the country.
The Perth event will also launch the youth-led arm of the campaign, Recognise This.
For young Noongar campaigner Kelsi Forest, it will be an honour to bring the epic quest into Perth.
"For us, being on the Journey to Recognition together into our home of Perth will be something very special because we strive every day to achieve the equality that our elders and ancestors fought for," Kelsi says.
She urged locals to bring their families to the events.
"What a gift for this next generation to be able to look back and see photos of themselves at the start of this great quest for our nation," she says.
"And to know they were there when we began the journey to do something that is right, something that is decent, something that is good."
Locals can join the recognition relay at 10am at North Cottesloe. Details are at the Recognise website.