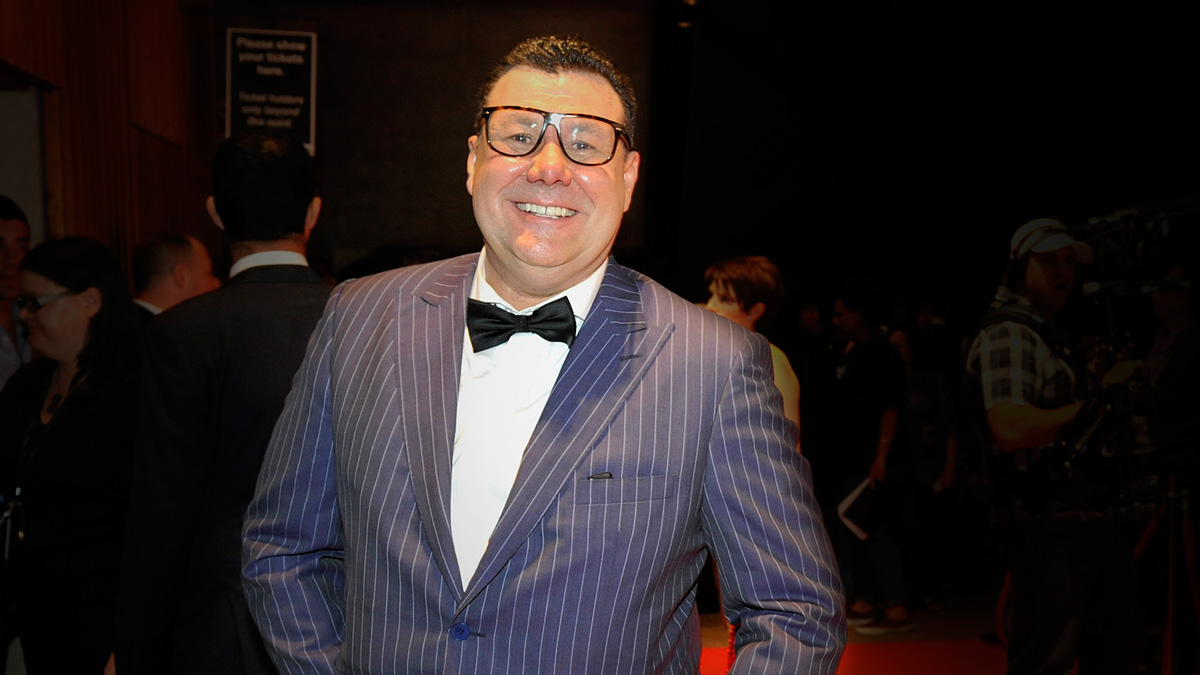 Indigenous Australia mourns the loss of a true pioneer
On Saturday morning, July 12th 2014, the managing director of Deadly Vibe, Gavin Jones, passed away in his hometown of Goulburn, New South Wales, at the age of 47.
Gavin was a respected and widely admired figure and leader of the Aboriginal and Torres Strait Islander community, who worked tirelessly towards the advancement and health of Aboriginal and Torres Strait Islander people.
Gavin was born on the traditional lands of the Ngunnawal and Gundungurra peoples at Goulburn, in southern New South Wales. While he grew up in the provincial town between Sydney and Canberra, the family's roots were in Bigga, Binda, Crookwell and Tuena. He was raised by his mother, father and grandmother, along with his three sisters.
After finishing school, Gavin started a journalism cadetship at the Goulburn Post newspaper before completing a communications degree at the University of Canberra in 1989. He then began working in journalism across various Government departments.
The company he founded in 1993, Deadly Vibe, forged new ground in its holistic approach to Aboriginal and Torres Strait Islander advancement. Gavin's vision and mission for Deadly Vibe was to: 'Support all Aboriginal people and Torres Strait Islander people in reaching their full potential by providing positive imagery, identifiable role models and quality media to improve community and quality of life.'
Deadly Vibe launched a series of unique and successful products, all reinforcing the importance of self-worth and self-esteem to the overall health of the Indigenous community by the promotion of positive Indigenous stories, and focussing upon the achievements of Indigenous Australians across all aspects of society, along with targeted health messaging.
Importantly, this approach came at a time when the national media cycle served only to reinforce negative stereotypes and negative depictions of Indigenous Australians. It was this negative and 'unhealthy' imbalance in the reporting of Indigenous peoples and communities that spurred Gavin to launch Deadly Vibe.
After launching the Deadly Sounds radio program in 1993, in 1995, Gavin launched Deadly Vibe magazine, a first of its kind monthly publication that delivered positive Indigenous stories and health messaging directly to schools and communities. At the time of Gavin's passing, Deadly Vibe magazine had reached its 209th issue, and is among the most recognised Indigenous media products in Aboriginal and Torres Strait Island communities, reaching a national distribution figure of 55 000 per month, most of whom are students.
Commenting on the genesis of Deadly Vibe magazine, Gavin wrote in the editorial for the 200th issue in 2013.
"Overly negative media was the reason why we started Deadly Vibe magazine. To put something positive in the hands of our young people; something of a high professional quality that could be read and handed around at home or school that told a different story. A story we could be proud of. A magazine that was ours. Something that had blackfellas achieving and breaking stereotypes – achieving in music, sport, at a community level, in the health sector, at school and in the work force. Something our young people can get excited about, and be justifiably proud."
Soon after Deadly Vibe magazine, Gavin launched InVibe magazine, an insert into Deadly Vibe produced specifically for Aboriginal and Torres Strait Islander people in prison and juvenile detention centers, delivering targeted health messaging focusing on mental health, sexual health, information on substance abuse, and Vibe's mission of promoting pride and self-worth.
The ethos of Deadly Vibe and Deadly Sounds was also refashioned into a youth event – the Vibe 3on3, a travelling event that brought Indigenous role models, health and education expo's, breakdancing workshops, and a round robin basketball tournament into regional communities – all with the aim of fostering cultural pride, self-worth and improved health awareness for young people. Over its 15 years, the Vibe 3on3 has made an impact upon the lives of countless young Australians.
The first event that would become the Deadlys was held in 1994 as a celebration for the first year of Deadly Sounds broadcasting. Gavin's conviction in the importance of Vibe's messaging quickly propelled the event from being a low-key community get-together to a unique national Indigenous awards night, celebrating the achievements of Aboriginal and Torres Strait Islanders peoples.
In 2013, the Deadlys celebrated its 19th year, by then having become one of the major and most highly anticipated events on the Indigenous calendar, held at the Sydney Opera House, and broadcast nationally on the SBS network.
In a 2012 interview, Gavin stated the inspiration behind the Deadlys:
"Like the whole Vibe organisation, I see the Deadlys as a vehicle to empower our people. Indigenous health is a disgrace, but I see our work as a way of improving this. If people are proud of who they are and where they come from, then that will lift their self-esteem. And that can only lead to better health."
In 2008, Gavin launched Vibe TV, producing the programs Living Strong, which delivered informative health stories and profiles, and, Move it Mob Style, a program which combined Vibe's promotion of self-worth and cultural pride with other health messaging and hip hop dance workshops and routines. Move it Mob Style is currently broadcast on NITV and ABC3, bringing Aboriginal faces and culture into the homes of thousands of Australians of all backgrounds, and, in 2014, was nominated for a Logie Award in the Children Entertainment category.
Gavin was a silent leader, continually pushing the achievements and contributions of others into the spotlight while himself shying away from accolades and recognition. Through his passionate and incredible work ethic, ambition, creative drive and commitment to the empowerment of Aboriginal and Torres Strait Islander people over more than two decades, Gavin leaves behind an impressive legacy, and will be remembered as a man who made a huge contribution to his community, and helped to change the fabric of Australian society, providing successful and impactful nationwide platforms for Indigenous Australians to celebrate their achievements, survival, pride and culture.
Noted for his generosity, kindness, and genuine care for others, Gavin was one of the true pioneers and heroes of Aboriginal and Torres Strait Islander advancement, and will be missed and remembered by the countless individuals whose lives he touched, and helped to improve.
The following people have provided these tributes in memory of a great man.
"What a blessing, when 21 years ago Gavin and I sat in a coffee shop and talked about how great it would be to have a national radio program, our own AFI's, and a magazine, and look what he did with his wisdom, passion and love for all our mob. So many seedlings have been produced across the industry because of this one man and his passion. He really was a pioneer, and I thank you deadly brother. Rest, then dance well with our mob because you will always be in our hearts and are one of greatest shining stars."
– Rhoda Roberts
A close friend of Gavin and supporter throughout this career, Rhoda Roberts worked closely with Gavin as both the host of Deadly Sounds and as co-artistic director of the Deadlys for several years, among many other projects.
Gavin Jones is a true hero of Aboriginal and Torres Strait Islander peoples. He was selfless and he dedicated his life to celebrating our achievements and inspiring our youth in particular to develop the resilience they need to face their future. RIP Gav.
– Dr Tom Calma AO
Health and human rights campaigner Dr Tom Calma is a former Aboriginal and Torres Strait Islander Social Justice Commissioner and has also served as Race Discrimination Commissioner.
I would like everyone to know that Gavin Jones was a colossus in achieving positive outcomes for Aboriginal and Torres Strait Islander people for more than 20 years across Australia. He had many difficult hurdles to overcome as an Aboriginal man in Australia and he always managed to produce a successful result for his people. For one who gained so much success and recognition, he was a man who was unpretentious and developed absolute humility. Indigenous Australia has lost a genuine icon and the giant footprints and enormous legacy he leaves should be celebrated and commemorated forever.
– Claude Williams
A prominent sporting figure and respected elder of Sydney's Indigenous community, Claude Williams worked as event coordinator for the Vibe 3on3 for over 10 years.
Gavin was more than just a boss; he was the head of the Deadly Vibe family. He was a great friend and mentor to me and many others. A true trailblazer, there was nothing that he couldn't do – whether it was managing the company, writing an article, unleashing his creativity or producing an amazing event – he excelled at everything he did, and did it with sensitivity, style and amazing generosity. I believe his greatest legacy is the family that he created, not just for those of us who had the honour of working with him at Deadly Vibe, but the greater network of brothers and sisters who came into contact with Gavin and his beloved Deadly Vibe, whether it was through Deadly Sounds, the Vibe 3on3, the Deadlys, Move It Mob Style, or any of the other projects he created. Thank you Gavin for dedicating your life to the betterment of Aboriginal and Torres Strait Islander people. I am blessed to have been able to work with you, learn from you and share your wonderful journey. It is now time for you to be Deadly in the Dreamtime. We will miss you every day and honour your spirit by continuing to be the best we can all be.
– Mayrah Sonter
Deadly Vibe Event Manager Mayrah Sonter worked closely with Gavin across the Vibe 3on3 and the Deadlys, as well as Vibe TV series Living Strong and Move it Mob Style.
I'm saddened to hear of the loss of a friend, a brother, a warrior, a real leader in Aboriginal affairs, health, sport, entertainment – the list goes on and on. Thanks for everything Gavin.
– Shannon Williams
Hip Hop artist Shannon Williams has been a long time host of the Vibe 3on3 and also co-host of Move It Mob Style.
The Australian community, not only the Aboriginal and Torres Strait community, has lost a genuine leader of people. Gavin Jones was a mentor, brother, father figure, and great confidant, not only to me, but to so many within the Aboriginal and Torres Strait Islander entertainment, sporting, and grass roots community. His ambition and drive in promoting our people on the biggest and brightest stage possible was his passion, and he did this without any thought of personal gain, he was the most giving and generous person I have ever known and his legacy and the ramifications of his death will be felt for many generations to come. There is a massive void that is left from his absence, and we must never, ever forget the contribution he has made. I will love him and continue to love him. We all miss you Gav, and we'll see you in the Dreamtime.
– Luke Carroll
Film, stage and television star Luke Carroll has been a long-time host of the Deadly Awards and has also worked for Deadly Vibe as a role model on events.
Leave your own tribute for Gavin Jones in the comments field at the bottom of the page.