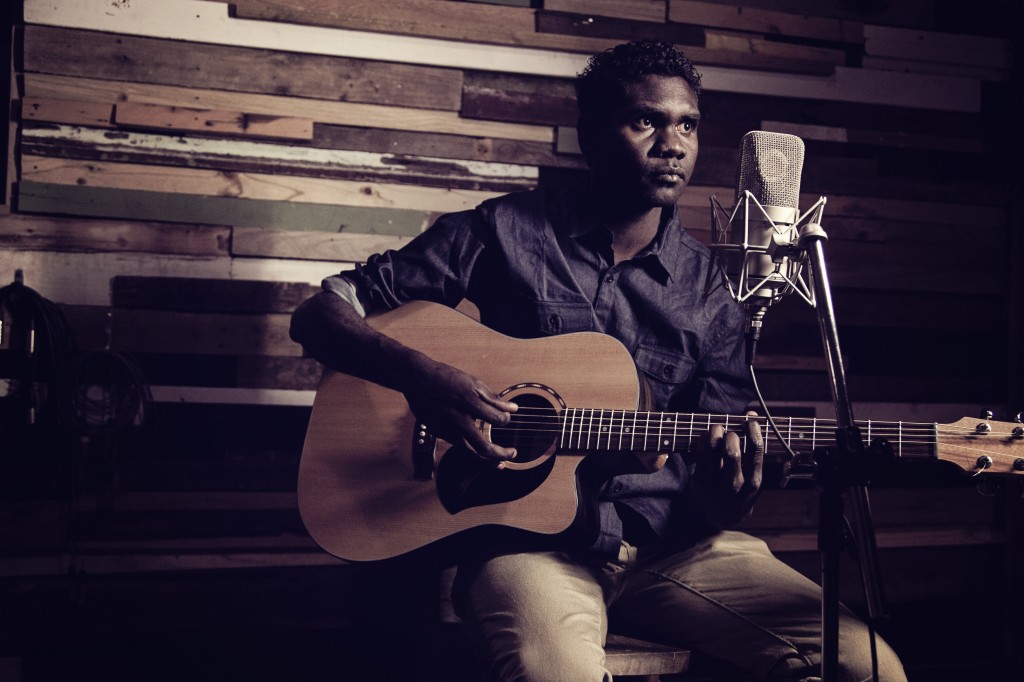 It's not every day that you find an artist with such a raw talent; a young musician who can effortlessly draw on thousands of years of culture and interpret that into beautiful, soulful and touching music.
Meet Yirrmal Marika, a young Yolngu man born in Yirrkala and part of the Rirratjingu clan. He is a new generation of Australian artist who is breaking into the music scene with his fusion of traditional and contemporary harmonies.
Yirrmal, 20, began learning music at 11 and has talent embedded into his genetics, coming from a family of exceptional artists, many of whom were the cornerstones of one of Australia's greatest bands, Yothu Yindi, like his father Witiyana Marika, a singer and dancer in the band.
"Music means a lot to me. It makes me feel good. I have been passionate about music since I started and still love it today. I sing about my land. I sing with my heart and soul. I tell the story about what has been created. As an Aboriginal person, we don't own the land, the land owns us. My singing connects me to the land," says Yirrmal.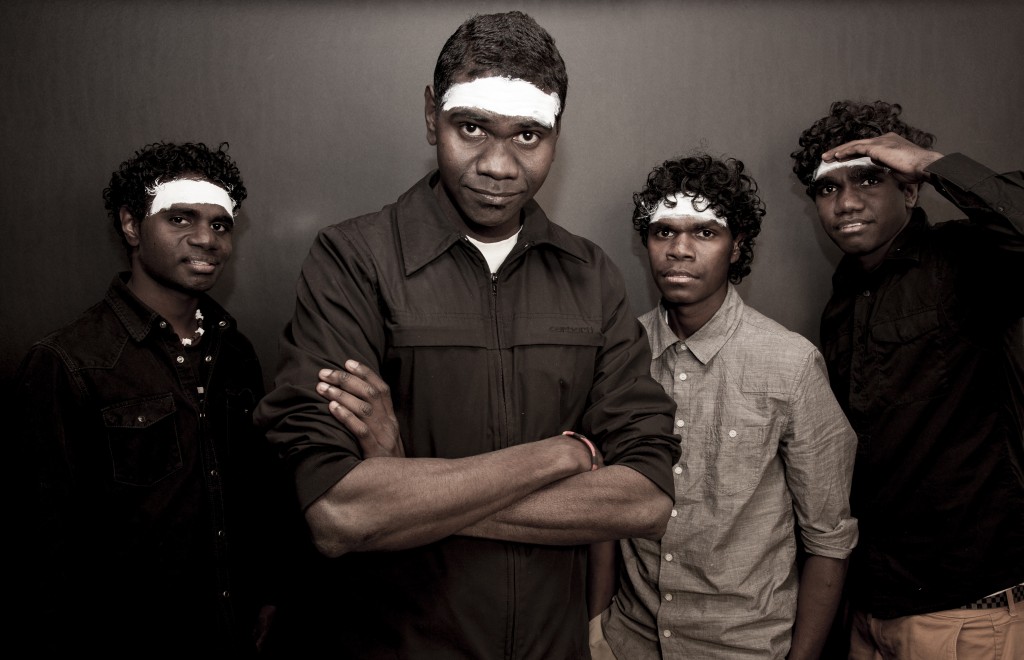 He has recently released his debut studio recording Deep Blue Sea and has performed at numerous events like AWME (Australasian Worldwide Music Expo) as a solo artist, and with Yirrmal & The Yolngu Boys.
The Yolngu boys, Dion, Jerol and Seviro Wunungmurra have extensive knowledge of traditional Yolngu "Manikay" songs, and are accomplished singers, dancers and didgeridoo "yidaki" players.
"I won't be a big star but I want to be respected by my people. You never know what might happen. I don't just play music for myself, I play for others. I want to share my culture with others. I would love a career in music but I just want to share my stories," he says.
"Next year I am going to do some songwriting with some great musicians so I will be making an album or EP out of this great experience. They are going to help me with the songwriting. They will be a great inspiration."
Speaking of inspiration, Yirrmal cites his grandfather and former lead singer of Yothu Yindi, the late, great and philanthropic Dr Yunupingu as his biggest influence.
"He was my inspiration since I was a kid. He did great things for all Australians. There are a lot of other Indigenous people that I look up to also – people such as Archie Roach, Gurrumul, Saltwater Band, Dan Sultan, Jessica Mauboy and Rrawun Maymuru. I see what they have done for their people," he says.
Yirrmal says that he looks to these iconic musicians because they help him to do what he is doing. Just like his idols, Yirrmal wants to one day be a positive influence for young Aboriginal and Torres Strait Islanders.
"I see a lot of Indigenous youth doing bad things and to be honest I was heading down that bad road. I thought about myself and asked myself 'why am I doing this?' I want to be a positive role model. I want to be a leader," he says.
"These young boys don't know where they are going. A lot of young Aboriginal Australians are not healthy and I want to change that.
"My dad was a great cultural leader and a great positive role model to me and to other kids. I want to be like him. He is a strong cultural man teaching the next generation and I want to do that too.
"I want to lead by example. I want to teach music to both worlds, black and white. I want to teach about my culture and teach young people to be proud of who they are and where they come from.
"Role models are who you look up to and if you don't have positive role models in your life then you have no direction. The people in your life determine how you turn out to be, so they have to be positive."
Yirrkala, where Yirrmal is from, is one of the most traditional lands in the country – closely adhering to ancient culture but simultaneously blending contemporary Australian culture, making what is a unique mix of life, but Yirrmal now lives in Geelong, attending a leadership program that focuses on education and health.
"As part of the Marrma' Rom Two Worlds Foundation we are learning about the big world outside of our community, mixing it with our world in Yirrkala and then becoming really strong and empowered," he says.
"I'm not destroying or losing my culture or language, because it is so strong and it's in my blood, I'm learning both ways so I can help my people. I want to teach non-Indigenous people about our culture so they can understand us better.
"I'm carrying the Yolngu message and sharing it with people in the Western World. In my mind, living in two worlds is like a keyboard; there are white keys and there are black keys. And to get a good sound you need to play both keys, you can't just play one.
"This is what I am doing, learning about both worlds and recognising that we are all different but our blood is one and we need to work together to close the gap."
In the future he is playing at the Queenscliff Music Festival, Woodford Music Festival, Port Fairy Folk Festival, St Kilda Festival and unleashing his new single at the Visible launch. Yirrmal Marika is definitely one to keep an eye on.
"I want to continue to learn every day and to continue to empower my people. I am hopefully going to University next year to study music so I can develop skills so I can keep performing and inspiring people," he says.