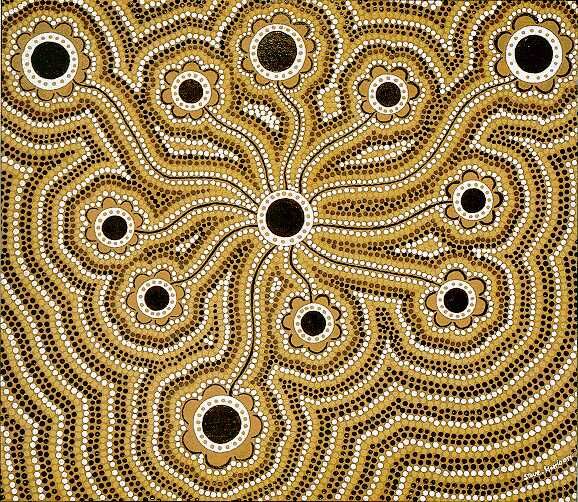 The Pika Wiya Health Service Aboriginal Corporation provides services to Aboriginal and Torres Strait Islander of Port Augusta and Davenport, with outreach services to the Northern Flinders Ranges community; Copley, Leigh Creek, Nepabunna and communities isolated in this area as well as Roxby Downs, Andamooka and surrounding areas.
Pika Wiya Health Services hosts four clinic's which are based at Dartmouth Street, Port Augusta, Davenport community, Copley and Nepabunna.
PIKA (meaning 'sickness') WIYA (meaning 'no'), is derived from the Pitjantjatjara language, which is one of the many Aboriginal languages spoken in the area covered by the health service. The Pika Wiya Health Service Aboriginal Corporation was established by the determination of three local Aboriginal women.
Early in the 1970s, a group of Aboriginal women met in Port Augusta. One of them was a nurse. At the meeting they were told that a sick man was lying in the sand hills just out of town. The women went out and gave what assistance they could and called an ambulance. As a result of the sharing of this and other stories, the women decided that Port Augusta needed a medical service for Aboriginal people.
But at the time, neither the State nor Federal Governments were interested in providing money, so the women wrote to the World Council of Churches in Geneva, Switzerland and outlined their plight. The World Council of Churches gave them a grant and with this money the Aboriginal Medical Service, Port Augusta was formed.
The Aboriginal Medical Service in Redfern, although struggling themselves, loaned them a doctor, who came over regularly. There were no funds for accommodation so the doctor had to sleep on the floor of the clinic and bandages had to be washed and re-used. The Aboriginal Medical Service evolved into the Pika Wiya Health Service Inc. in 1984.
Since then, Pika Wiya has gone through a number of transformations. The Service has grown and has evolved into one of the largest leading Aboriginal Medical Services in South Australia.
Services
The Pika Wiya Health Service Aboriginal Corporation provides a number of services across these communities including an after-hours transport service, a Healthy For Life Program, an Antenatal program, an Immunisation Clinic, an Asthma Clinic Men's Women's and Sexual Health programs, Dental Program, Children's Programs, Diabetes Program, a Pharmacist, Ear and Hearing Health, the Social and Emotional Well Being (SEWB) Program, emergency relief, Traditional Healing, Eye Health and Home and Community Care.
"We also have a Unique Centre for Learning, which established 2003 to increase the number of Aboriginal people working in the health industry, particularly as nurses. Students are supported in choosing a pathway and studying towards their career in health. Over the years, the Centre has supported students studying for a number of different jobs in health including Registered and Enrolled Nurses, Aboriginal Health Workers (AHW), Aged Care Workers and Aboriginal Maternal and Infant Care Workers," a spokesperson for the service says.
Aboriginal Health Workers based at the service provide comprehensive screening process of temperature and respiration, blood pressure, blood sugar levels, urine analysis, measure weight and height, assist with stitches, take a brief history about why clients come to be screened, help as interpreters, change dressings, remove plasters, do peak flow readings and they also make home visits. Aboriginal Health Workers also are trained in the distribution and handling of medications, and work closely with the Pharmacist based at the service on shared care arrangement. Aboriginal Health Workers are one of the most important resources the service has.
"They know their community, help maintain family ties, know the unwritten cultural protocols, advocate and interpret and act as 24-hour role models in our communities," the spokesperson says.
Pika Wiya also provides transport to and from the clinic to those clients in most need including the aged, frail, mothers with babies and small children who have no other means of transport available to them. Transport is also provided to patients who undertake regular renal dialysis at the Port Augusta Hospital Dialysis unit. A Patient Assistance Transport Service also supports patients travel to specialist appointments, surgery and hospital admissions in Adelaide.
The Dartmouth Street Clinic opened in February 2000. The building houses a medical clinic administration area. The new building also has conference facilities and is able to accommodate visiting allied health professionals including psychologists, psychiatrists, gynaecologists, diabetes educators, dieticians and podiatrists. Staff at this centre includes the Clinic Manager (RN), Clinic Supervisor, male and female Aboriginal Health Workers, Doctors, Practice Manager and receptionists.
The Davenport Clinic opened in 1978. It has a supervisor, male and female health workers, a rostered doctor and a receptionist. Approximately 200 people live in the Davenport community. Programs and services that regularly visit Davenport include: medication reviews in consultation with a Pharmacist and an Aboriginal Health Worker, Immunisation from the Immunisation Nurse, and Child and Adult Health Checks through the Healthy for Life program.
"Pika Wiya is proud of our achievement as a long standing Aboriginal Health Service, we are moving with the times, but still able to maintain strong links with the community, in a culturally appropriate way. As a Service, we are continually striving to improve all aspects of our service delivery.
For more information about the Pika Wiya Health Service visit: their website or call 08-8642 9999.