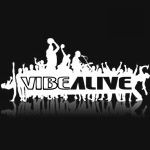 After attracting young people from all over NSW to Coonamble for the hugely successful inaugural 2009 event, Vibe Alive is gearing up to bring the students of Western Australia two days of creative, inspiring, healthy fun!
The Kalgoorlie Vibe Alive will be held on Wednesday & Thursday August 12 & 13 at the Oasis Playing Fields, 99 Johnson St, Kalgoorlie (entry via Osmetti Drive).
Joining the hundreds of students expected at Vibe Alive will be Australian Idol Casey Donovan and star of 2008 So You Think You Can Dance? Courtney Walter. As well as performing for festival-goers, the stars will be judging students' performances and offering aspiring singers and dancers advice and inspiration.
To help the community of Kalgoorlie celebrate this exciting event, a FREE Vibe Alive Community Concert will be held at the Oasis Playing Fields, 99 Johnson St, Kalgoorlie (entry via Osmetti Drive) on Wednesday, August 12 from 6.30pm.
"If last year is anything to go by, the Kalgoorlie Festival is going to be huge," says Gavin Jones, executive producer of Vibe Alive.
"To make an event like this a success, you need the backing of the community, and it is obvious that the community of Kalgoorlie is committed to putting on one hell of a great festival for the young people of Western Australia."
Vibe Alive is a two-day festival for young Australians of all backgrounds that combines music, sport, art, education and healthy living in a high-energy, youth-friendly setting. Vibe Alive allows students to sing, dance, play, create and learn in an environment where they can express themselves, share their talents and celebrate Aboriginal and Torres Strait Islander cultures. Participants also have the opportunity to explore healthy living and career options as well as boost literacy and numeracy skills.
Register NOW for Kalgoorlie Vibe Alive! Students will need to register through their school. Registration forms are available online at www.vibealive.com.au along with more info about the festival.