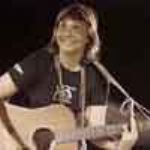 She sings, she strums, she motivates! The hottest musical talent to come out of Darwin in quite some time, Shellie Morris is also committed to helping young Aboriginal people realise their full potential. Deadly Vibe meets "the Janis Joplin of Jingili".
Although singer/songwriter Shellie Morris is a relative newcomer to the music industry, she's already managed to accomplish a great deal.
"I've done heaps in two years," says Shellie. "I'm having a go, giving it everything I've got!"
She certainly is. So far Shellie's landed gigs alongside Tiddas, Vika and Linda, Yothu Yindi, Neil Murray and Jimmy Little, performed at Yothu Yindi's Garma Festival, Darwin's Original Recipe festival and represented the Territory at the 2001 Pacific Circle Music Expo in Sydney.
And the powers that be are taking notice. The Australian characterises Shellie as the "Janis Joplin of Jingili". Meanwhile the ABC's Indigenous website, Message Stick, describes her as a woman possessed of "unique vocal talents … that linger in the memory and touch the heart". These talents shine strong on her self-titled debut album, which quickly sold out in her hometown of Darwin.
"I was overwhelmed, completely blown away!" she laughs. "All these people showed up at the launch, and I had no idea they were all there for me. I didn't even realise the launch was just for my CD alone!"
Born in the Top End in 1965, Shellie was adopted out soon after to a Sydney family. As a young girl she threw herself into all things musical, studying flute, piano and organ. She sang in choirs and in her late teens even undertook some opera training.
But a little over four years ago, Shellie decided to move back to Darwin. Partly it was a desire to live in warmer climates, but she was also keen to discover something about her roots.
Employed as a motivational worker with Melbourne-based firm Follow Your Dreams, Shellie mentored many Aboriginal young people at schools and universities in the Darwin area. But music was calling her, so she began to do a little busking down at the mall. The response to her musical talent was so positive that Shellie was encouraged to embark on a contemporary music course at Northern Territory University.
"I'd been mucking around with music for years," says Shellie. "Then my neighbour suggested the course and it all started from there."
Busking also led to her being put in touch with her relatives. While her father, sadly, passed away the year before she arrived in Darwin, Shellie's reunion with members of her biological family – a reunion her adopted family fully supports – has given her a foundation upon which to grow musically.
Shellie's music is a mix of folk and blues with an earthy, honest feel. Her voice is strong and vibrant, her lyrics passionate and evocative. So far, she has been compared to Joan Armatrading, Alanis Morissette, Tracy Chapman and Bjork!
So what took her so long to get out of the lounge room and on to the stage?
"Having nowhere to start! That's why the university course was so helpful, because it covered sound engineering, how to get a gig, where to get a gig and all those sorts of things."
Shellie's first gig was at Darwin's Australian Music Day in 1999. Although she had been on stage before as part of a choir, being a solo performer was very different.
"It was a daunting experience getting up on stage all alone," she says. "But I had a ball!"
Now managed by Yothu Yindi's manager, Alan James, Shellie juggles her life around music and teaching. She is still a motivational worker, and also enjoys holding music workshops for young people all around the Territory.
"It's wonderful to be able to help young people in school. I get a real thrill out of it. I tell them, 'You must never give up.' A lot of young people can relate to me because I have a story to tell about drinking and taking drugs in my youth, but now I'm totally clean."

end
The personal journey of discovery that characterises the warmth, depth and effervescent personality of Shellie Morris is about to go public.
Shellies' unique vocal talents are ethereal, powerful and moving phenomena. She covers the full gamut of human emotions as her voice soars from highs to lows across an extraordinary range of five octaves. Hers is a voice that lingers in the memory and touches the heart. This trained opera singer doesn't so much sing, as shape her words, with a physicality that matches her lyrical insights.
Shellie Morris describes herself as an Australian Indigenous Singer/Songwriter performing and recording earthy and honest acoustic songs with contemporary instrumentation such as the Chapman Stick and the Hans Reichel guitar.
Others have been moved to grander descriptions. The Australian newspaper's Nicholas Rothwell, for example, described her as the "Janis Joplin of Jingili", "an Aboriginal chanteuse of rare seriousness and grace". "Territorian's diva" and "intriguing and passionate" are just some of the plaudits Shellie has been collecting in the emergent years of her musical career.
Shellie was born in Sydney in 1965 and adopted out to Ian and Dorothea Dixon. As a young girl, she showed a keen interest for flute, piano and organ before fully developing the instrument that would become her trademark – her voice.
In her late teens she trained in opera, performed in various choirs and began writing her own material, performing solo concerts featuring voice and guitar.
Shellie has traced her roots back to a Wardaman (Katherine area) grandfather remembered for his skills with guitar and voice, and a Yunyuwa (Borroloola area) grandmother who was taken from her family at 8 years and brought up in the Kahlin compound – a Darwin institution in which stolen children were housed behind barbed wire fences.
In 1997 she moved to Darwin, attempting to exorcise some of the demons that troubled her earlier years while facing the truth and reality of her birthright and heritage for the first time.
On arrival in Darwin, Shellie started busking in the Darwin mall. Overwhelmed by positive responses from the street, she enrolled in music studies at the Northern Territory University and for the first time focussed on honing her skills and developing her craft as a singer songwriter.
Shellie has inherited a smile that never fails to lift the spirits and lighten the heart. Her warmth, personified in that smile, and delivered in that voice, is instantly recognised and never forgotten.
As a motivational speaker with Melbourne based firm Follow your Dreams; Shellie has also been busy with engagements at high schools in the Darwin area.
In the space of just a couple of years she has built a loyal and adoring fan base in Darwin. Shellie has performed at Darwin's most prestigious gigs, including this year's Closing Ceremony of the Arafura Games, and the Adelaide Cabaret Festival.
Shellie has shared the bill with touring artists of the calibre of Yothu Yindi, Grinspoon, Vicka and Linda Bull, You am I, Tiddas, Jimmy Little, Bluehouse, Rebecca's Empire and Magic Dirt.
She represented the Northern Territory at the music industry's Pacific Circle Music Expo in Sydney and has recently entered into an artist management agreement with Yothu Yindi manager Alan James.
Her melodies and lyrics linger long beyond first hearing. Swept Away, for example, her signature tune, is a memorable anthem of the soul, a declaration of admiration and respect that any one who has ever relied on friends or family to pull them through some rough spots immediately recognises.
What does she sound like? Some say Tracey Chapman, some say Toni Childs. Some say Tory Amos, Alanis Morrisette or even Bjork.
One thing everyone agrees: once heard, never forgotten.