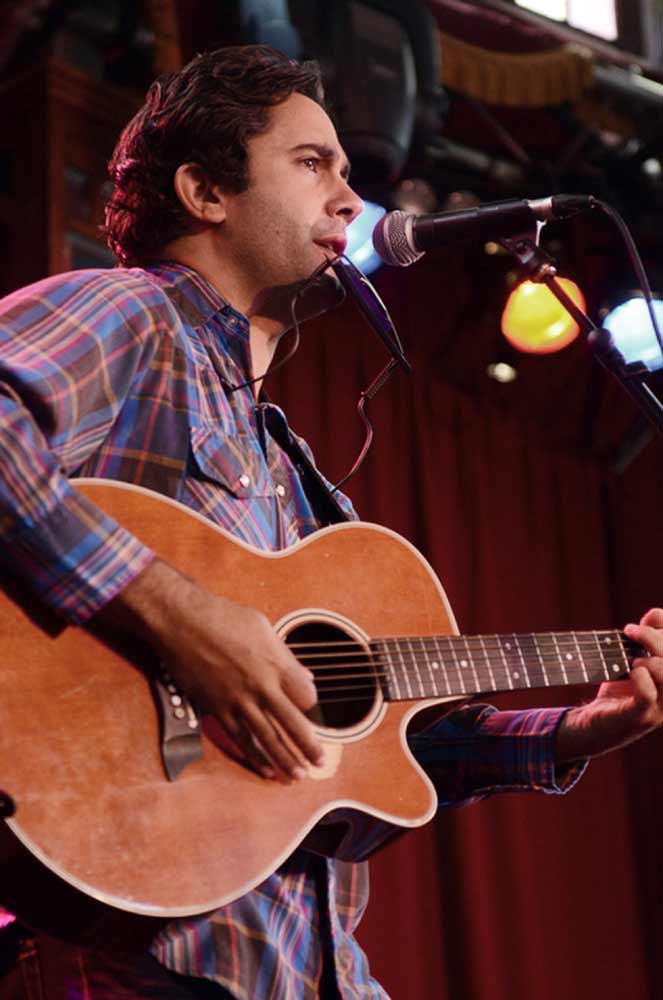 James Henry, 34, from Melbourne is known to many as a singer/songwriter in his own right, as well as being the grandson of Jimmy Little – and he has certainly inherited Jimmy's musical talent.
The songs on this new EP span Country-Rock, Reggae and Hip Hop and talk of his Aboriginal identity and society's rules and expectations – with topics ranging from incorporating Aboriginal culture into the mainstream to how he doesn't eat fish.
He has also taken the pioneering route of doing it all on his own – even distribution. He has released the tracks for free on Soundcloud and he has also used Dropbox as a way of just getting the songs out there.
"I thought it might be a slow laborious process to go through the whole thing of getting artwork done and working out distribution. I had three to four weeks in January where I didn't have much work going on – so I thought I'd put them together and get them out so people could listen to what's on my mind," James says.
The songs deal with themes ranging from being a token Aboriginal person at events ("Token"), to a ballad about why Aboriginal people don't stand for the National Anthem ("Why We Won't Stand") to a song about the struggle between the communities of the Pilbara and mining ("Separate Paths").
"I am pleased when people respond to my lyrics – that is something that I am pleased about in my progression of writing songs," he says.
James has drawn plenty of inspiration for his new songs from conversations with people, as well as general observations on society.
"When I was first writing songs, I wanted bright nice melodies but I ended up finding that I had this opportunity to be on stage – that I had a chance to make my voice heard – to put my perspective across that hopefully could be enjoyed by Aboriginal and non-Aboriginal people alike and also promote some reconciliation," he says.
Apart from playing his own gigs, James is currently performing with the Skin Choir and touring with Archie Roach on his 'Into The Bloodstream' tour.  He says the loss of his grandfather, Jimmy Little, had a major impact on him.
"Sometimes I think about things and I say I'll put it in the back of my mind until the next time I see him – so not being able to have that can be sad at times, but what helps me get through it is that I feel quite blessed that I had those 33 years of my life with him," James says.
"He lived a full 75 years of life and by the end it was quite hard – he lost his wife of 55 years – which was a hard blow – but he finished off his career with a lot of great music. He also left a great legacy in the Jimmy Little Foundation to promote health and education with young Aboriginal people.
"There is all of that and he went peacefully and at a time that he felt was right for him. I feel at peace. Everything I wanted to say to him, I did. I am content with having his memories and music for the rest of my life."
For more information about James Henry or to download his songs for free go to:
www.soundcloud.com/jameshenrymusic