The 21st Imparja Cup wrapped up late last month in what was a successful six days of Aboriginal cricket at its finest, drawing in an unprecedented number of teams from all over the country.
Originating in 1994 as a friendly match between Alice Springs and Tennant Creek, the Imparja Cup has now blossomed into an event eagerly awaited by players and spectators alike.
Indigenous Cricket Officer at Cricket Australia, Paul Stewart, said that this year's Cup was a great success and the turnout of cricket enthusiasts reflects the fact that cricket is quickly becoming a staple in Aboriginal sport.
"It was quite successful and probably the biggest participation we've had," explains Paul.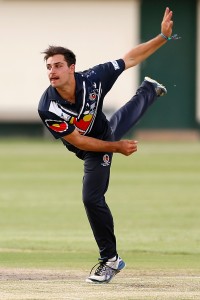 "I think the highlights were how the states and territories competition has really strengthened, particularly through the talent that's being showcased at the Imparja Cup.
"It's a way of coming together and it's the only opportunity for Indigenous cricketers of this skill level to come together and play together, representing their mob and their state," he says.
A massive 44 teams spanning six divisions travelled far and wide to compete at the cup, ranging from male, female, elite, school, and community participation. But it's not just an event about cricket; it's also about community.
"It also has a social aspect in catching up with old and new friends but there's also a cultural aspect in which we engage with the local traditional owners learning more about their lands and culture," says Paul.
With players like Nathan Price and Michael Bailey coming out of the Imparja Cup, it's not just a backyard game of cricket. The Imparja Cup provides pathways for young cricketers where they can catch the eye of spectators and be offered Rookie contracts with the clubs.
"We [Cricket Australia] offer two scholarships to two male and two female cricketers and then, later in the year, we will announce and Indigenous XI squad," he says.
"We're yet to announce that because we don't know what that squad will take part in; whether it will be a training based program in Brisbane or a tournament. We're still finalising that opportunity for the Indigenous XI."
With the current review of the 2014 Cup in progress, Paul is already setting his sights on next year's, aiming at an even bigger and better event of Indigenous cricket.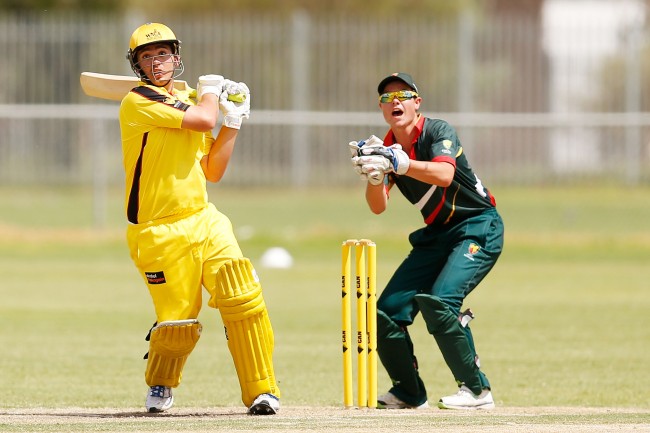 "My next aim would be to grow from 44 to cracking that half century mark," he says.
"The doors are open for people to participate; it's just a matter of getting a team together."
For all the results and fixtures visit the Imparja Cup website.