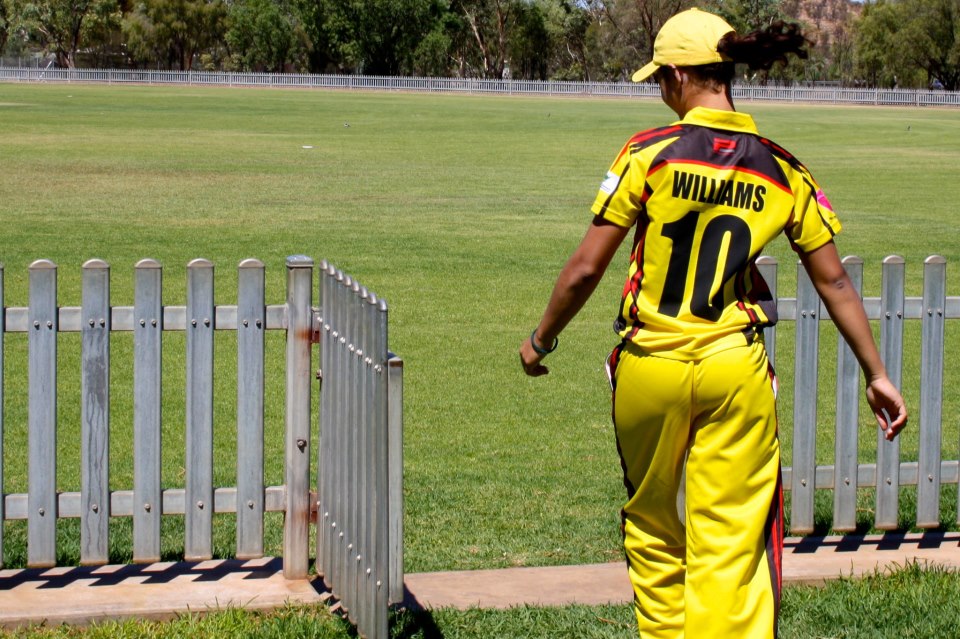 An Albany teenager who began playing cricket one year ago and has already been selected to represent WA in the Western Fury under-18s squad.
Sixteen-year-old Samara Williams, whose family originates from Noongar Country and the Nambucca Heads region, started playing cricket when her uncles encouraged her.
"The boys went over there (Alice Springs) for a couple of years. Last year they had the first female team and they said I should just go over there and see how it is and the guys kind of got me into it," she says.
Samara is a bit of an all-rounder, previously playing netball, basketball and tennis. She has been playing for Royals in the Albany Junior Cricket Association under-17 competition, where she has a top score of 31 with the bat.
It was the Imparja Cup tournament held in February when she played in all four fixtures for WA, top scoring with 13 in their opening game while also taking 3-32 in their third match that attracted the attention of WACA.
"In Alice Springs, they had someone form the WACA watching and they asked me to come and train for the Fury team," she says.
Following her training she was selected to play in the Under 18's team, something that she said her uncles were quite jealous of, but happy for her.
"I was overwhelmed, really happy. I've been doing a lot of training for it, so obviously I was very happy with it," she said.
On Monday she'll be jetting off to Melbourne to play in the championships, followed by a camp in Alice Springs.
She has been travelling to Perth for training and found it more sensible to move to Perth to continue her training and complete school.
"I'm moving to Perth to be more committed to my cricket because it's a bit hard obviously, living in Albany and travelling all that way," Samara says.
Samara says her family is very proud of her.
"They're all proud. All the guys are kind of jealous because they've been playing in Alice Springs for a long time and said that it's not fair because I got picked up straight away," Samara laughs.
"But they're all proud of me which is good and they've helped me along the way."
Samara hopes that post school she can establish a career in cricket.