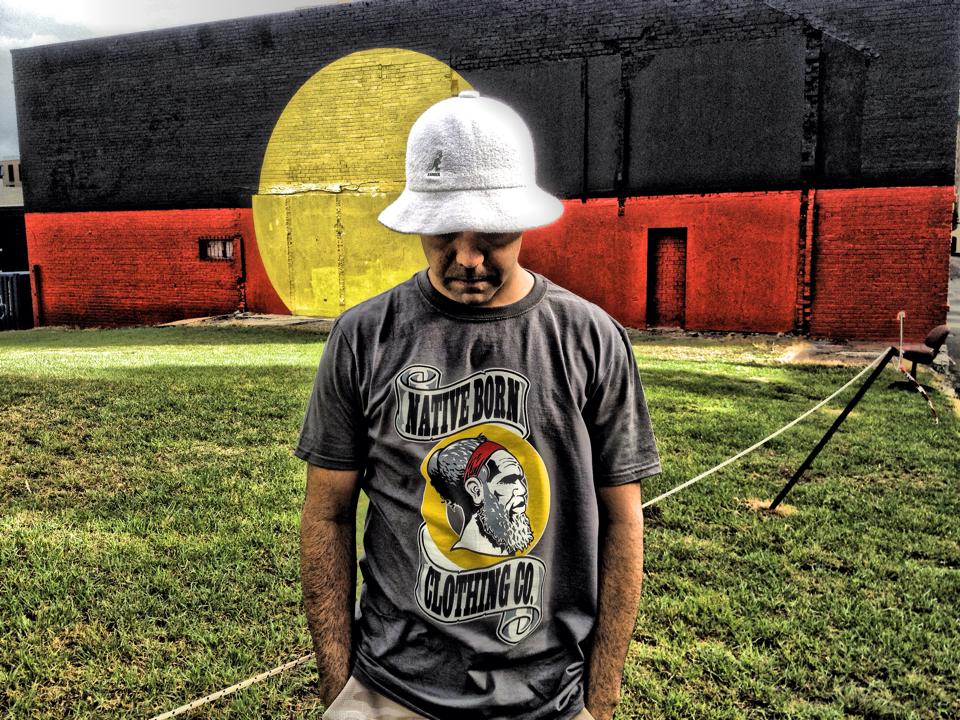 Two Kamilaroi cousins recently launched their clothing label at Yabun Festival which was something that had been in the works for many years.
Native Born Clothing Co was created by Ray and Dan Munro and so far stocks a range of modern but traditional designs printed onto t-shirts.
"They're basically pro-Aboriginal shirts, pro-bush, the land, the animals, our culture and our people. The spirit and identity of this country which belongs to our people and we belong to it in return," Ray says.
Native Born Clothing Co. was a concept that Ray came up with about 7 years ago. His idea was inspired by Archie Roach and Paul Kelly's song "Native Born".
"We're trying to challenge the commonly accepted stereotypes and commonly accepted views of Aboriginal people, just challenge the status quo and the widely accepted ideology of our people which is usually based on negative stereotypes," Ray says.
"I want to try and give Aboriginal people a new accepted dignity. We push our own images, and our own ideas of ourselves – who we are and not what westerners assume we are.
"We push our own ideas of our spirituality and identity. Our spiritual identity is our true essence, it's our true self."
The designs and artistic direction is provided by Ray, while Dan works on the administration and business side of things.
The duo chose Yabun Festival to officially launch their t-shirt line as it was a significant day to capture the attention of their consumers and engage in some face to face market research.
"It's been in the pipeline for a while and Yabun was a good opportunity to launch it," Ray says.
"Just to engage the feedback from the market, the focus market, which is our people. We think we have an exclusive inside knowledge of what our people want, what the market is demanding."
The feedback they received on the day was all very encouraging, and they even had several Indigenous celebrities come check it out, including Reece Robinson from the Canberra Raiders and Nathan Merritt from the South Sydney Rabbitohs.
"We got very positive feedback, we feel that these are the types of messages Aboriginal people want to wear on their clothes and want to be dignified in that respect," Ray says.
Since Dan and Ray launched at the festival, they have received over 1000 likes on their Facebook page. To keep up to date with their activities, you can like their page.