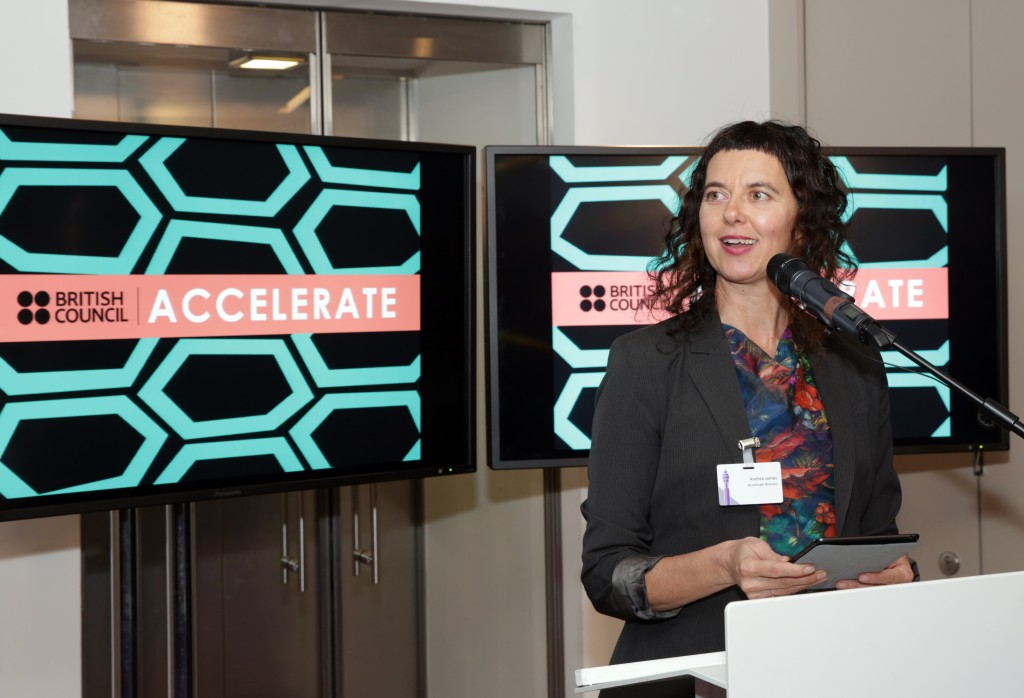 The five winners of the 2013 ACCELERATE program have recently returned from their three week trip abroad where they had the opportunity to work with other creative industry professionals.
The ACCELERATE program has been running for about four years and offers an opportunity for further professional leadership development in the United Kingdom to Aboriginal and Torres Strait Islander people who excel in the creative arts industry.
Andrea James is a Yorta Yorta and Kurnai woman who is a playwright, director and producer and was recently nominated for an AWGIE award for her play Yanagai! Yanagai! She sat down and applied to the program after being encouraged by some of last year's participants.
"It looked like something that was really interesting and I knew a few people that went the year before," Andrea says.
"All the information that was coming through and all of the conversations that I had with people was really positive. There were a couple of people from the cohort from last year who really, really encouraged me to go along."
The application process was very straightforward and she answered questions about her idea of leadership and her ambitions as a leader, and gave an indication of the kinds of people and organisations she would like to be affiliated with while in the UK.
"I was just wrapped! It's fantastic; such a great opportunity to be able to travel and meet people but most importantly have the opportunity to meet the other ACCELERATE cohort," Andrea says.
"Aside from having the opportunity to travel over to the UK and be based in London, you also get the opportunity to meet with other Aboriginal creative leaders from right across the country. And that to me is golden."
During her time in the UK Andrea got to experience the best of both worlds with her interests in theatre and producing.
She first worked with individual artists and theatre collectives who work from a non-text-based starting point before moving around to various venues.
"I also went to various venues like a place called RichMix in East London and I also was mentored by John McGrath who is the director of an incredible arts organisation with the National Theatre of Wales," she says.
Other winners who went on the trip included included Kubin Village man Solomon Booth of QLD, Bardi man Ron Bradfield Jnr of WA, Michael Cook of QLD and Yorta Yorta woman Kimberley Moulton of Victoria.
Applications for the next round of the ACCELERATE program will open early in 2014.