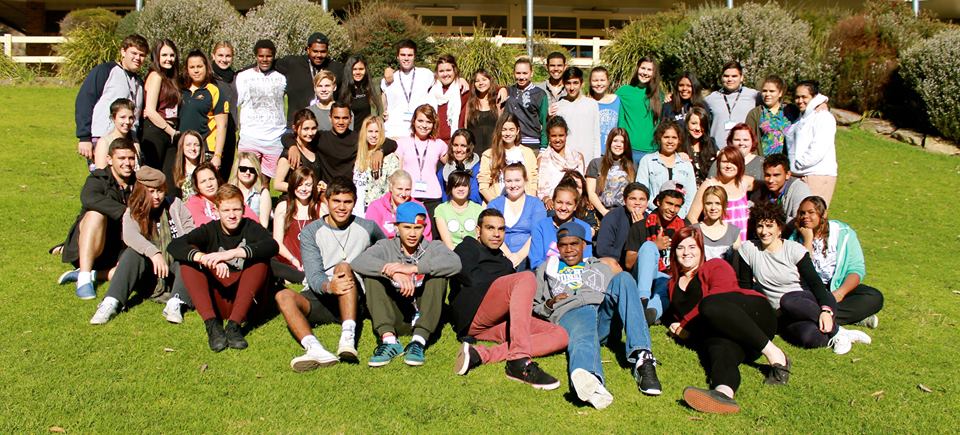 The National Indigenous Youth Leadership Academy (NIYLA) is a ground breaking initiative that connects young Aboriginal and Torres Strait Islander people from communities across Australia as the next generation of change makers.
The program is part of the Foundation for Young Australians (FYA) and they are passionate about enabling and inspiring our young people through youth-led national campaigns addressing social issues.
"We're all about developing, and further developing, young Indigenous people's leadership skills, capacity, and also creating change makers for the next generation of our young leaders," says Director, Benson Saulo.
"When we work with the young people rather than talking about leadership, we talk about values. Values that we look at are the ones that have underpinned Aboriginal culture for tens of thousands of years.
"We identify that all these values that underpin our culture are actually within all Aboriginal people; it's just a matter of finding them within yourself and acting upon them.
"When we act on our values we prompt others to do so and that's leadership, and then suddenly leadership is not about the position, it's about your values."
Last month 51 young Aboriginal and Torres Strait Islander students from across Australia came together for NIYLA's 'Many Voices, One Future' national gathering where they launched five national campaigns on social issues they are passionate about.
"There have been so many positive comments, and quite amazing comments from the students of being quite life changing but also being able to meet up and engage with other like-minded young Indigenous emerging leaders on issues that they share a passion about," he says.
"It's never been done before in this country. They launched them and they have been going from strength to strength. The kids are really engaged and passionate about these issues.
"That week had a very profound impact on me and my direction and also on the young people as well, and being able to engage them and draw a lot of energy from their enthusiasm – it was quite life changing."
One of the campaign videos that was launched was on closing the gap on education and featured a range of shocking but true statistics, such as only 31% of Indigenous students are completing Year 12 as opposed to 76% of non-Indigenous.
"There needs to be a lot more support around young Indigenous people developing that thirst and love for learning and understanding the relevance of school and education," Benson explains.
The two most successful campaign videos will be launched at the Foundation for Young Australians Unleashed event – Australia's first summit and awards for young change makers in November at the Opera House.
With NIYLA only being in its early days, it has already drawn much attention as well as changing the lives of many Aboriginal and Torres Strait Islanders.
"We are developing our future leaders and elders and it's so important for them to understand what issues impact them in their community but also how they can have a positive impact on those issues," he says.
"We're going to continue to grow and engage more young Indigenous people."