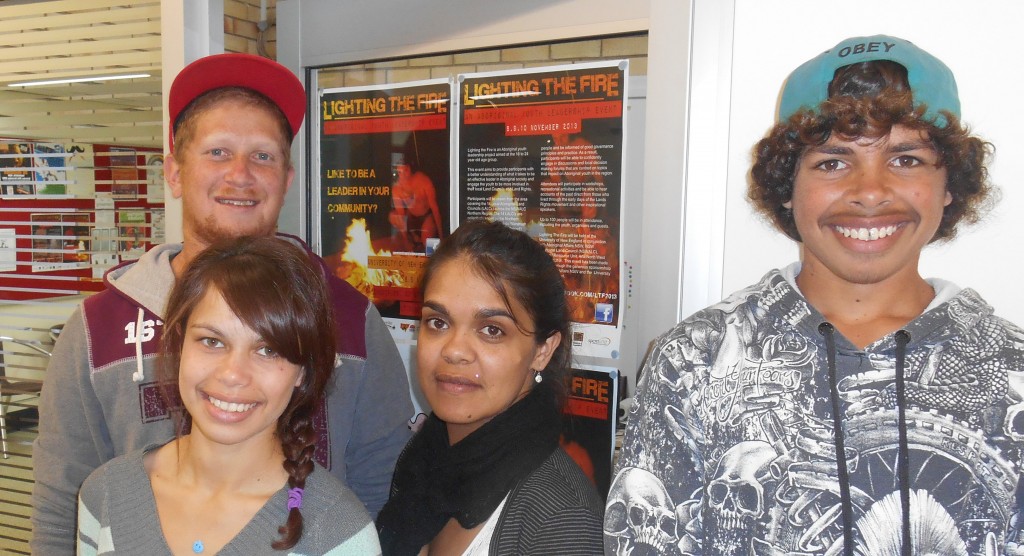 Communities need strong and confident leaders to help craft a society that positively engages and executes the needs of everyone – this is why SportUNE has established an exciting and innovative Aboriginal youth leadership event.
'Lighting the Fire' is a program aimed at arming Aboriginals and Torres Strait Islanders with skills to be effective leaders in society and will be taking place today and over the weekend at the University of New England (UNE), Armidale.
The target audience are 16-24 year old Aboriginal youth who are passionate about becoming strong and diligent voices within their communities and the event is drawing in mob from all over the Northern Region, from Gunnedah to Guyra.
"Lighting the Fire will provide participants with the knowledge and skills to assist them build pathways within their communities," says Event Coordinator and Dunghutti woman, Shannon Green.
"They will learn about the roles and responsibilities of their local Aboriginal Land Councils and the history and Intent of the Aboriginal Lands Right Act.
"More importantly, they will also be able to share their own opinions on issues that affect them personally in their community."
The event will assist the participants to gain a better understanding of the legislative frameworks and policies that affect the everyday lives of Aboriginal people.
This will be fulfilled through a number of workshops and inspirational speakers such as Gary Foley, an Aboriginal activist and integral figure in the establishment of the Tent Embassy.
"It's very important that they know that Aboriginal youth know about legislative framework and policies that affect them. It can be things like Aboriginal constitutional recognition or claiming traditional land," she says.
"The legislative frameworks are there to help us but then again they can hinder us.
"You most definitely can be a leader while you're young and I would like to see every participant walk away believing that they can be that person that someone goes to when they have a problem."
CEO of the Armidale Aboriginal Land Council CEO, Mr Michael Brogan, was instrumental in engaging the University of New England for the project.
"After finding myself working in the Aboriginal Land Council Network and invited to be on the Working Party Committee of Lighting the Fire, it was a logical decision to engage the University in this project," he said.
"I believe this relationship will strengthen the relationship between the Land Councils and education across the region.  I see education playing an important role in supporting the aspirations of our youth in both their personal and professional career paths."