Are you in the creative industry and want to expand on your skills? Applications are now open for the British Council's Indigenous creative leadership program.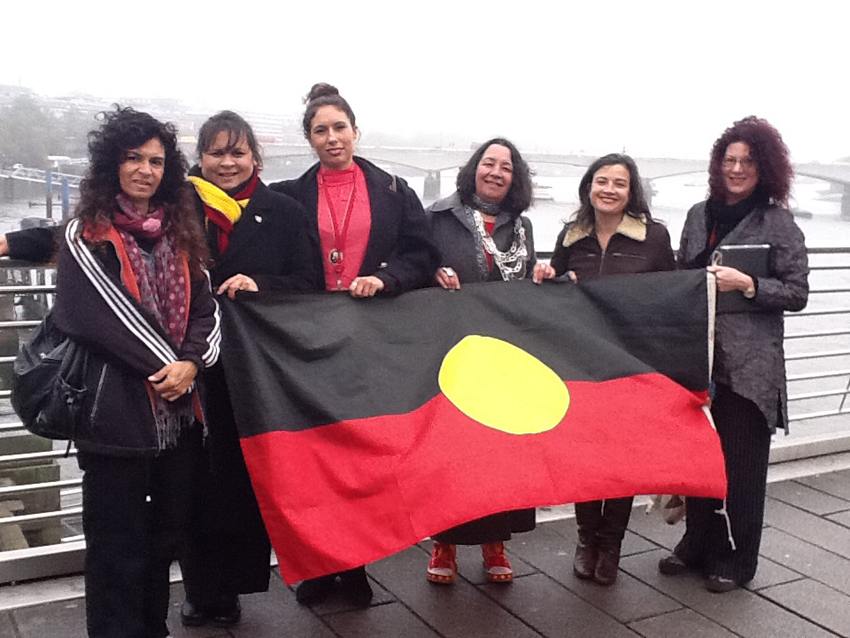 ACCELERATE was launched at the National Indigenous Arts Awards at the Sydney Opera House last month and is open to Aboriginal and Torres Strait Islander people with at least five years' experience in the creative arts industry.
Successful applicants of ACCELERATE will have the opportunity to undergo a weekend intensive leadership development conference with UK expert Mark Wright of People Create, as well as meet and make connections with other Alumni from the program.
The five selected applicants from around Australia will then go on a fully funded trip to the UK where they will spend time with leading individuals and organisations in their field.
"The opportunities and relationships that are built through ACCELERATE are somewhat unpredictable, but always profound," Nick Marchand, Director of British Council Australia, says. "ACCELERATE fosters a deep and reciprocal engagement between the UK and Aboriginal and Torres Strait Islander Australia. This is of huge credit to the ACCELERATE participants, who have been universally open to new opportunities and to sharing their experiences. Similarly, our UK partners have been generous with both their time and expertise."
Alison Page, one of the 2012 recipients says that the program helped her to realise her full potential within the creative industry. "ACCELERATE is the best name for this programme because I achieved in three weeks what would have taken me more than 18 months, and then some," she says.
Australia Council Aboriginal and Torres Strait Islander Arts Board Chair Lee-Ann Buckskin says that the program has been beneficial in developing relationships between the two communities. "First Nations peoples in Australia are global leaders in artistic excellence and cultural vibrancy. ACCELERATE is a unique program that builds on that for the participants, their sectors and communities," she says.
Applications close at midnight on Sunday July 7, 2013 and details can be found at www.accelerate.org.au.