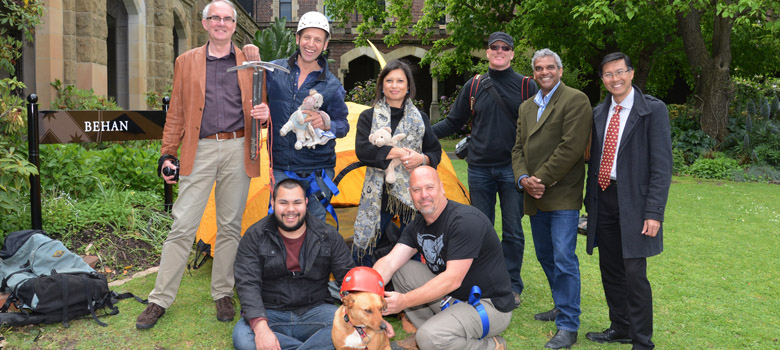 In a world first, a group of 12 Aboriginal and Torres Strait Islander youth are preparing to embark on an adventure of a lifetime by visiting the majestic but desolate land mass that is Antarctica, in an innovative program appropriately called "From Outback to Icecap".
The initiative was coined by Leadership Group – a unique business that endeavours to guide people to reach their full potential.
The 12 graduates from the Yalari Foundation will be led by famed Aussie adventurer Peter Bland on an expedition which is aimed at enhancing their personal growth, self-confidence and resilience.
The "specially selected" and "remarkable" youth will be in a mentoring setting that will guarantee an extraordinary path for them to become future inspirational leaders and an example for all Australian's to follow.
One of the handpicked mentors accompanying the group is Associate Professor and distinguished Aboriginal photographer Wayne Quilliam who is excited to brave the ice early next year although he is used to working within quite a different climate.
"We hope to engage with a group of highly motived youth in a theatre synonymous with freezing winds, brutal storms and dangerous ice, and it will be unpredictable and invigorating," says Wayne.
"I look forward to sharing my experience and knowledge of the visual arts, in particular photography, that until now has encompassed extreme heat in inhospitable deserts and torrential rain in dense rainforests throughout Australia.
"This journey is an extension of the teaching and mentoring I conduct in rural, remote and urban communities; the environment is slightly foreign. The purpose is to participate, engage and evoke discussion on leadership and culture in modern society. It will be a learning experience for all."
The expedition – that will hopefully forge consistent and strong ongoing relationships pre and post the adventure – will begin at the end of this month with a trip to Mt Macedon, Victoria, and then Argentina and Antarctica in February-March next year.