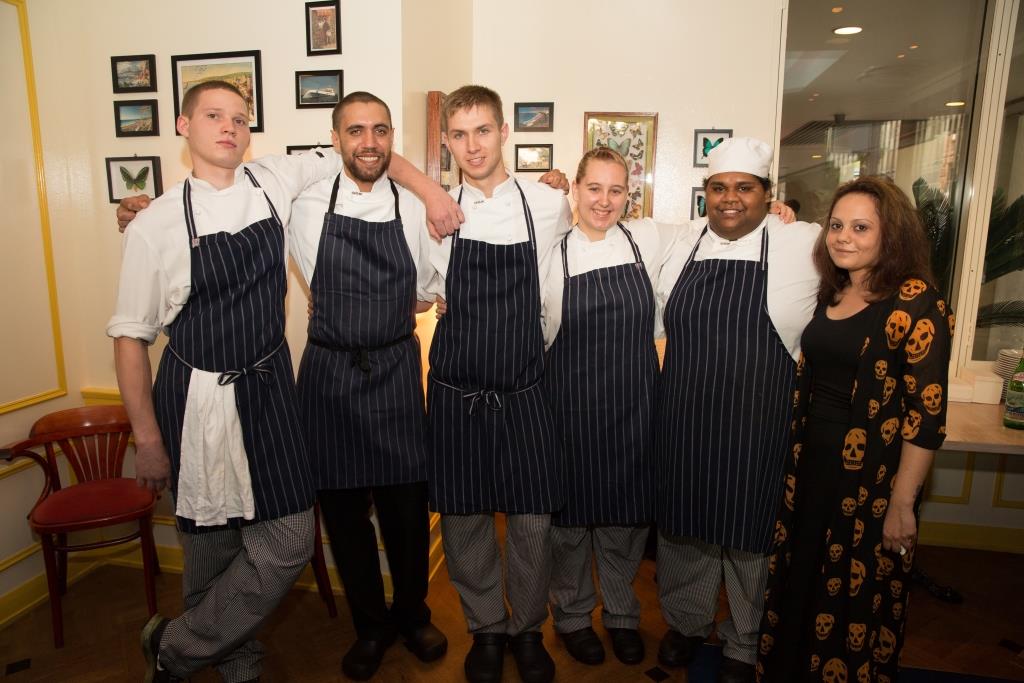 The National Indigenous Culinary Institute (NICI) began the search for the country's most competent Aboriginal and Torres Strait Islander culinary connoisseurs last month after launching the 2014 Indigenous trainee chef program.
The cutting edge program connects aspiring and passionate budding chefs with some of the industry's frontrunners to guide them, like Neil Perry, Guillaume Brahimi, Matt Moran, Peter Doyle and Michael McMahon.
Once in a lifetime opportunity
"This is a once in a lifetime opportunity for these Indigenous students. It's a great launch pad for those wanting to forge a long and rewarding career in hospitality under the guidance of the great minds in Sydney's restaurant scene," says the National Indigenous Culinary Institute Coordinator, Cain Slater.
It is an innovative initiative of the William Angliss Institute, a specialist training provider in the areas of food, tourism, hospitality and events. Established in 1940, they offer short courses, certificates, diplomas, graduate certificates and bachelor degrees and enrol over 21,500 students annually.
Skills for success
Ryan Battersby, one of NICI's first apprentices, says the program has equipped him with the fundamental skills and knowledge necessary for success in the business.
"I've found the course itself has been invaluable – I've learned an incredible amount with William Angliss Institute and the support I've received through the NICI, from advice to work placement, has been fantastic," he says.
The Indigenous trainee chefs will begin their formal training in early 2014 at the Surry Hills campus of the industry-leading William Angliss Institute before being placed in Australia's best restaurants including Rockpool, Guillaume at Bennelong, Aria, Catalina, Est and Fratelli Fresh's Café Sopra.
The relationship between culture and the culinary arts
Michael McMahon, owner of Catalina, believes the program is providing a strong platform for the young chefs to explore their talents and express the relationship between culture and the culinary arts.
"It's a fantastic initiative to empower Indigenous chefs to begin rewarding careers in Sydney's restaurant scene, "says Michael.
The program has a rich history, having served up numerous talented Indigenous chefs since its inception in 2012 and last month celebrated a successful 2013 program with chefs, apprentices and industry supporters at Café Nice.
Applications open
Applications are now open for the program. Anyone interested in the program should contact [email protected] for more information.
For more information and to check out the programs visit the William Angliss Institute website.