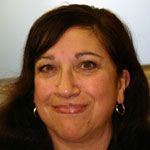 Remembering the Referendum
As a teenager, Esmai Manahan joined her father, mother and brothers in the fight to have Indigenous people recognised as citizens in their own country. Forty years on, Esmai reflects on one of the most remarkable and inspiring times in Indigenous political history.
When Esmai Manahan looks back on her memories of the 1967 Referendum, it almost feels like a dream.
"It was only 40 years ago, but to tell people today, especially the young ones about what we were fighting for, I'm sure many of them just couldn't believe it," Esmai says.
From a young age, Esmai found herself swept up into the excitement and passion of one of the most turbulent times of political and social change that our country has seen. Both her parents were Aboriginal activists who were heavily involved in lobbying at the time of the Referendum. Because of this, Esmai is a reflection of a younger generation of Aboriginal people of the time, who grew up inspired by the efforts of their Elders to forge an era of increased equality for all Indigenous people.
"My mother Merle was born on Cummeragunja which was then a mission," Esmai says. "My father Alick was very active in Aboriginal affairs as well."
Alick Jackomos, who was born in Collingwood of Greek parents, dedicated his life to Aboriginal rights. He is the only non-Aboriginal person to be made a life member of the Aborigines Advancement League. Merle Jackomos, nee Morgan, helped to found the Aboriginal Legal Service in Victoria, as well as the National Aboriginal and Islander Women's Council, and has also dedicated her life to empowering and assisting the Aboriginal community.
"I guess I was born into a family that was highly active in Aboriginal affairs and whose values were about challenging things that weren't right," Esmai says. "I remember being taken to meetings from a young age."
Now 56, Esmai was 16 at the time of the Referendum and, following her parents' lead, she was keen to get involved with the movement. It was definitely an inspiring time to be young and black in Australia.
"Conferences were being held in Canberra," Esmai recalls, "and my father was working with Sir Douglas Nicholls and the Aboriginal Advancement League, so as a young girl I was taken quite a few times to Canberra. We use to drive up, usually with my father and other young Kooris from Melbourne, like Diana Murray, Stuart Murray, Ralph Nicholls and a few others.
"We use to go up with our parents to be part of the movement, and I remember that Gary Foley organised a young people's group. There were quite a lot of young people around at the time, and we became a part of everything that was happening."
Esmai and her brother would follow their father out onto the street as he gathered signatures for the Referendum petition.
"Dad was very much in the forefront," Esmai says. "I remember going out constantly with him into the streets, petitioning.
"I remember him going down to Collingwood football club when the football was on and he would stand outside talking with people and ask them to sign the petition. There was quite a movement going on and it was awesome to be a part of it.
"It was a really inspiring time because we went through a period of real activism and I don't think anything like that has been seen again."
The activism of the time, led by well known names such as Charlie Perkins, Sir Douglas Nicholls and Gary Foley, and supported by countless more passionate supporters such as Esmai's own parents, not only accounted for the eventual success of the Referendum. It also paved the way for many more changes in Australian society, leading to a new dawn of Indigenous politics and advancement.
"It was an era of change," Esmai says. "It was an era of self-determination and of Aboriginal people taking charge of their own affairs.
"I think it was the catalyst for the development of many Aboriginal organisations and political movements that followed."
Today, Esmai manages the Koori Business Network while her brothers also work in Aboriginal affairs. Esmai believes it was the leadership and influence of their parents and other activists who blazed trails during the time of the Referendum that left an indelible mark on all their lives.
"I guess it was something that formed in our youth," Esmai says of her continued involvement in Aboriginal issues. "We're all fighters and we challenge everything. I don't know if that's our upbringing or our Yorta Yorta genes, but it has developed our leadership skills and certainly formed the way I lead my life.
"At the time of the Referendum, there was very little money, there were very little resources," Esmai recalls. "Our leaders were people who just got out there and did it."
To have played a part in such an important moment in Australian history alongside both her mother and father is something Esmai will be eternally proud of. The stories of the efforts and achievements of those people who played a part at the time is something she makes sure to pass on to her own children and grandchildren.
"It's just so hard to believe it was only 40 years ago that Aboriginal people were finally recognised as citizens of their own country," she says.
"There was an enormous celebration after it went though with such a strong majority back then, and I think it is wonderful that we are celebrating and honouring it today."