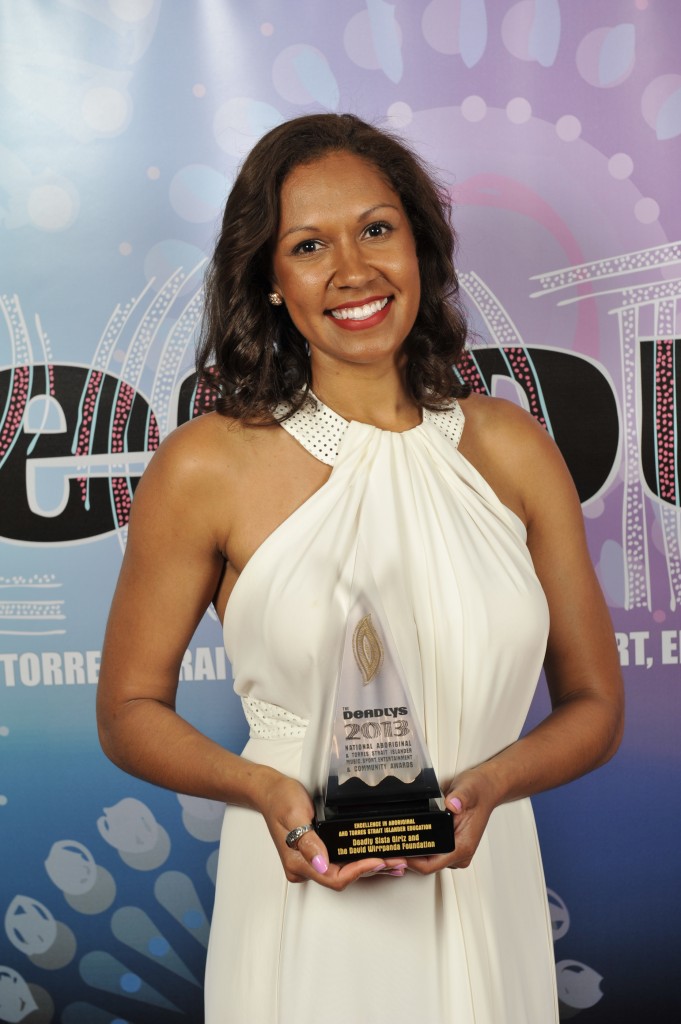 Picture: Dare to Dream program project officer, Josie Janz – Photo: Amanda James
Following their recent success of winning the Deadly Award for Excellence in Aboriginal and Torres Strait Islander Education, the Deadly Sista Girlz and the Wirrpanda Foundation have announced they will be moving to a new state of the art facility in Lathlain, Perth.
Renowned former player of the Australian Football League's West Coast Eagles, David Wirrpanda started the foundation with the vision of improving the outlook for Aboriginal Australians by diminishing the gap between Indigenous and non-Indigenous people in society.
The Deadly Sista Girlz component of the foundation won a Deadly Award at the 2013 Deadlys for their consistent and effective efforts of educating young girls in our communities.
"It's so exciting; we're so delighted to win that Deadly award," says CEO Lisa Cunningham. To us I think it means that we've developed this program about a framework for girls, and for us to just get that tick of approval by the community, that's just been amazing, so fantastic."
The program has engaged 2,500 Aboriginal girls nation-wide over the past five years. Deadly Sista Girlz also further promotes the playing of sports, and health through keeping mentally and physically active.
The program is delivered in Western Australia, Victoria, New South Wales and the Australian Capital Territory.
In 2012, the Western Australian Commissioner for Children named Deadly Sista Girlz a WA best practice program for improving the wellbeing of young people.
"Let's hope that we can keep expanding it. We've got a few programs on the East Coast that will expand it further," Lisa says.
The new state of the art facilities commissioned by the West Coast Eagles, will come in handy in the future, however Lisa says they won't be ready for a few years.
"We have a shared service agreement with the West Coast Eagles football club where they provide all our HR, IT, financial assistance and assist us with media. All our funding that we've raised is program based really, not those administrative costs," Lisa explains.
"We've had that from the outset and this announcement of the new facility means that we're going to have a significant community presence at Lathlain."
The David Wirrpanda Foundation hopes that the new facility will meet the needs of Aboriginal and Torres Strait Islander people in the Lathlain Park community.
"We will have a state of the art facility for people to come to with the aim of kind of being an Indigenous centre of excellence really, similar to a Redfern. Obviously not on that scale but that would be our ideal thing – to have a really nice facility for community," Lisa says.