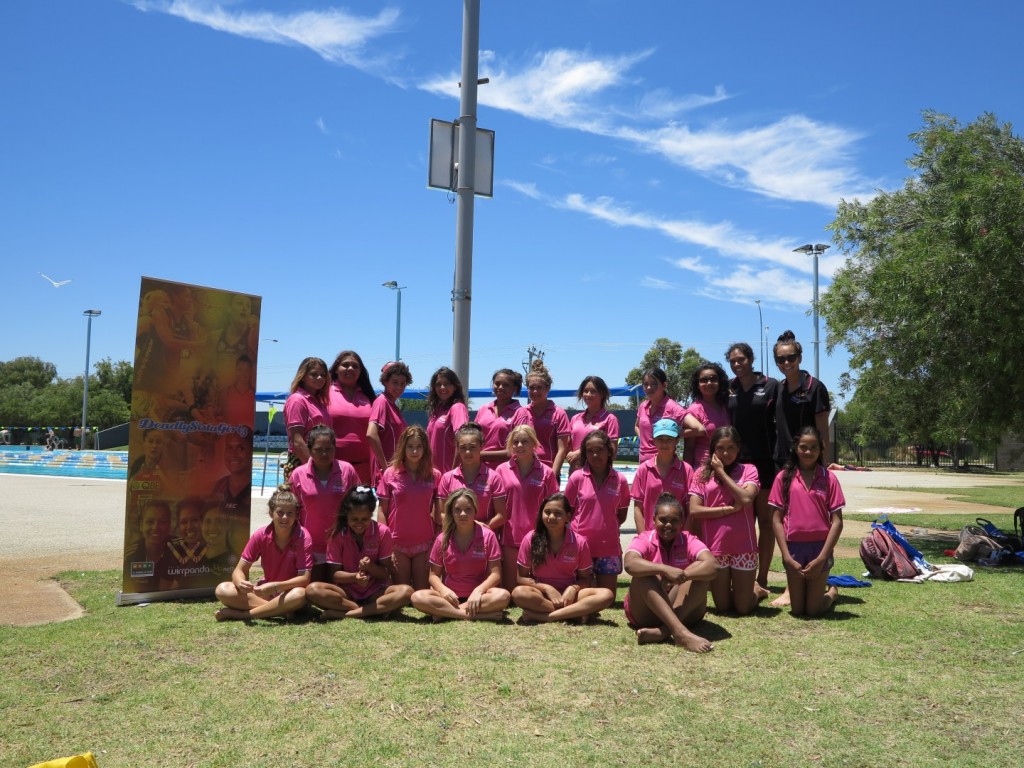 The Wirrpanda Foundation's Deadly Sista Girlz Program recently held an end of year excursion at Aqua Jetty in Warnbro for the three programs run in WA's Peel region.
Wirrpanda Foundation mentors accompanied the participants from Coodanup Community College, John Tonkin College and Greenfields Primary School along with teachers and staff to help supervise on the day.
Guest speakers George Walley from Nidgalla Wannagan Mia Aboriginal Health Service and Kerry Robinson from Billy Dower Youth Centre discussed the health services that are available to them and additional programs they run in the Peel region.
Mentors Alicia Janz and Ashlea Walley delivered key messages on the effects of binge drinking as well as driver safety to increase awareness of the dangers and outcomes these issues can cause.
Following the formalities the girls enjoyed playing water sports in the Leisure Pool and a BBQ lunch.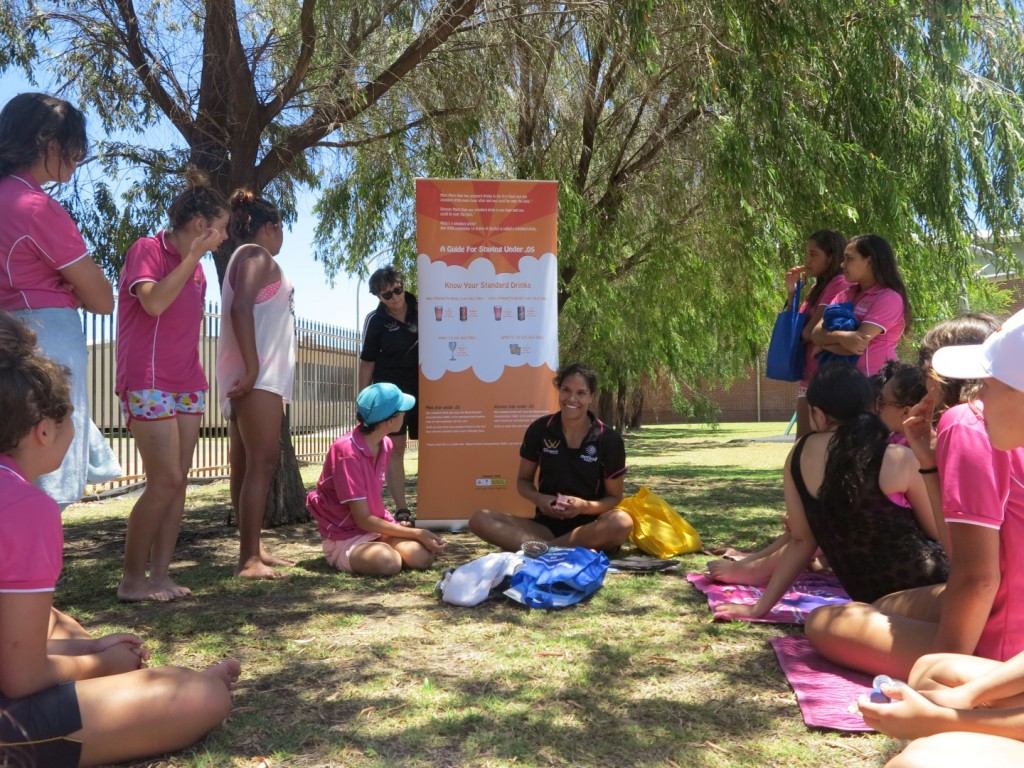 Deadly Sista Girlz Mentor Ashlea Walley said after such a busy year it was important to do something fun with the girls to say thank you for being a part of the program and attending the sessions.
"We hope that the girls enjoyed themselves and took away some positive key messages from the binge drinking and driver safety sessions," Ashlea says.
"Also, it's important for the girls to be aware of the health services that are available to them locally and that they know where to go for help."
With new girls coming into the program in 2013 it took a little while to build close relationships, Ashlea says.
"Looking back now, I would say there are many girls who have really 'come out of their shell' and made the effort to get involved with the activities and the group," she says.
"I have also noticed new friendships being formed within the program which is great to see."
The Deadly Sista Girlz Program aims to engage, inspire and empower Aboriginal and Torres Strait Islander girls between the ages of 8 and 17 years using positive female role models.
A DSG participant Nekaya Anderson enjoyed the day.
"It was heaps of fun and I learnt more of what Billy Dower [Youth Centre] was all about," she says.
Overall the day was a great success and all of the girls received a certificate of participation for attending the DSG program in 2013.
This program is kindly supported by State and Federal Government, PwC Australia and Netball Australia.