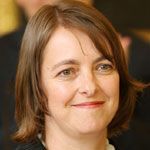 Boosting the numbers of Indigenous people working in health is critical to bridging the 17-year life expectancy gap between Indigenous and non-Indigenous Australians, the federal government says.
Minister for Health and Ageing Nicola Roxon said the new National Indigenous Health Equality Council (NIHEC) would be asked to prioritise lifting the numbers of Indigenous health workers.
"Boosting the Indigenous health workforce is critical to closing the life expectancy gap," Ms Roxon said today as she released a report called Pathways into the Health and Workforce for Aboriginal and Torres Strait Islander People: A Blueprint for Action.
"Aboriginal and Torres Strait Islander health cannot be improved without the appropriate workforce to support the attainment of these goals."
The Blueprint for Action will focus on promoting and improving pathways between schools, vocational education and training and higher education.
It also seeks to retain and build the capacity of the existing indigenous health workforce.
Ms Roxon also announced the appointment of Professor Ian Anderson as Chair of the NIHEC, which will advise the government on the development and monitoring of health related goals and targets.
Dr Mick Adams, chairman of the National Aboriginal Community Controlled Health Organisation, has been appointed NIHEC's deputy chairman.