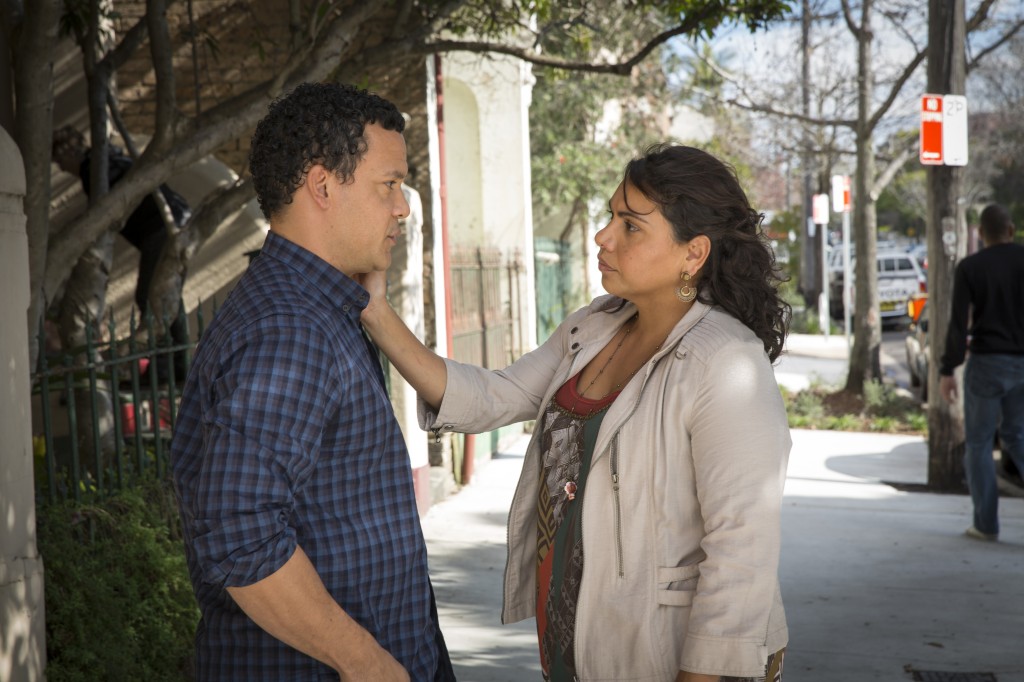 Multi award winning drama 'Redfern Now' is back this month by popular demand for another extraordinary season on ABC 1.
The new season will kick off with an action packed episode; Richard (Oscar Redding) and Peter (Kirk Page) are in a same sex union and have a daughter, Amy (Saskia Williscroft). Richard and Peter are experiencing relationship problems when Richard is involved in a freak accident and consequently passes away.
Peter has to break the news to Richard's estranged mother, Margaret (Noni Hazelhurst) and months later at the coroner's inquest it is revealed that Peter could have played a small part in Richard's accidental death, news that Margaret does not take well.
Peter struggles through his grief, finding comfort in other men. When Margaret discovers what Peter is doing, and so soon after her son's death, she files for full custody of Amy in a bid to get back what is left of her son and her family.
Peter doesn't believe that the judge would find anything against him, but when Margaret shows up to the Family Court with a team of lawyers and a well prepared case, the threat of losing custody of Amy becomes all too real.
Peter's best friend Lorraine (Deborah Mailman) decides it's time for a few home truths: quit the drinking, quit the smoking, and quit the self-pity. At first it's hard to hear, but Peter realises that Lorraine is right and that he's going to have to fight like hell to keep the thing he loves most in the world, Amy.
All episodes are as action packed as the first – with themes relevant and engaging to modern Australian culture.
This season Ernie Dingo will join the cast, with 'Redfern Now' being his first appearance in a television season since 'Blue Heelers' in 2003 and will star in the last episode of the new season.
Main characters returning for the season will be Deborah Mailman, Wayne Blair, Rarriwuy Hick, Ursula Yovich, Marley Sharp, Leah Purcell, Katherine Beckett and Bruce Carter.
New main characters include Noni Hazelhurst, Kirk Page, Lisa Flanagan, Meyne Wyatt, Caren Pistorius, Sibylla Budd, Craig McLachlan, Tammy Clarkson, Alicia Gardiner and Ernie Dingo.
Season two of 'Redfern Now' will be aired on ABC1 every Thursday beginning on October 31 at 8.30pm.