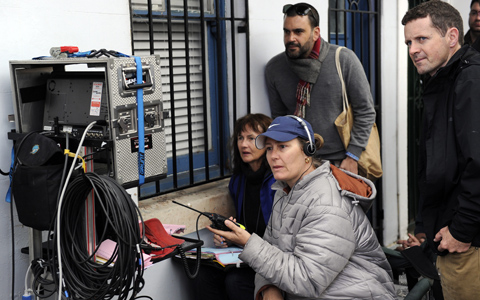 Critically acclaimed drama series Redfern Now is returning to our screens, with the cast and crew currently filming Season 2.
The first season of Redfern Now won multiple awards, including Most Outstanding Drama at this year's Logie Awards and is nominated for a 2013 Deadly Award for Television Show of the Year.
"Audiences can be assured that the second season of Redfern Now will be every bit as distinctive and surprising as the first, with bold storytelling and loads of heart," says the Head of ABC TV's Indigenous Department, Sally Riley.
Some of Australia's biggest names in the industry have written and directed the series such as – Leah Purcell, Wayne Blair, John Bell, Adrian Russell Wills, and AACTA Award winning Steven McGregor, Beck Cole, and Australian Director's Guild Award winning director Rachel Perkins.
This has been done with the support of UK screenwriter Jimmy McGovern who has worked closely with the writers and directors, and will be returning for Season 2.
"I have loved every minute of my involvement in this. It's one of the most interesting and rewarding things I've done in over 30 years of screenwriting," Jimmy says.
Many cast members from Season 1 will return to reprise their roles including Wayne Blair, this year's Most Outstanding Actress Logie winner Deborah Mailman, Ursula Yovich, Lisa Flanagan, Stephen Curry, Dean Daley-Jones and the AACTA Award winning Leah Purcell.
They will be joined by Craig McLachlan, Ernie Dingo, Aaron Pedersen, Meyne Wyatt, Alicia Gardiner, Tammy Clarkson, Steve Bisley and Sarah Woods.
Redfern Now is produced by Blackfella Films in association with ABC TV, Screen Australia and Screen NSW.
"With the outstanding response to Redfern Now, we are thrilled to be coming back with a second season, where we will bring six more exciting Indigenous stories to prime time," says Blackfella Films' Darren Dale and Miranda Dear.
"We are so thrilled to have attracted a cast and crew of this calibre. It is a testament to the power of the writing, the resonance of the stories and the success of the first season."