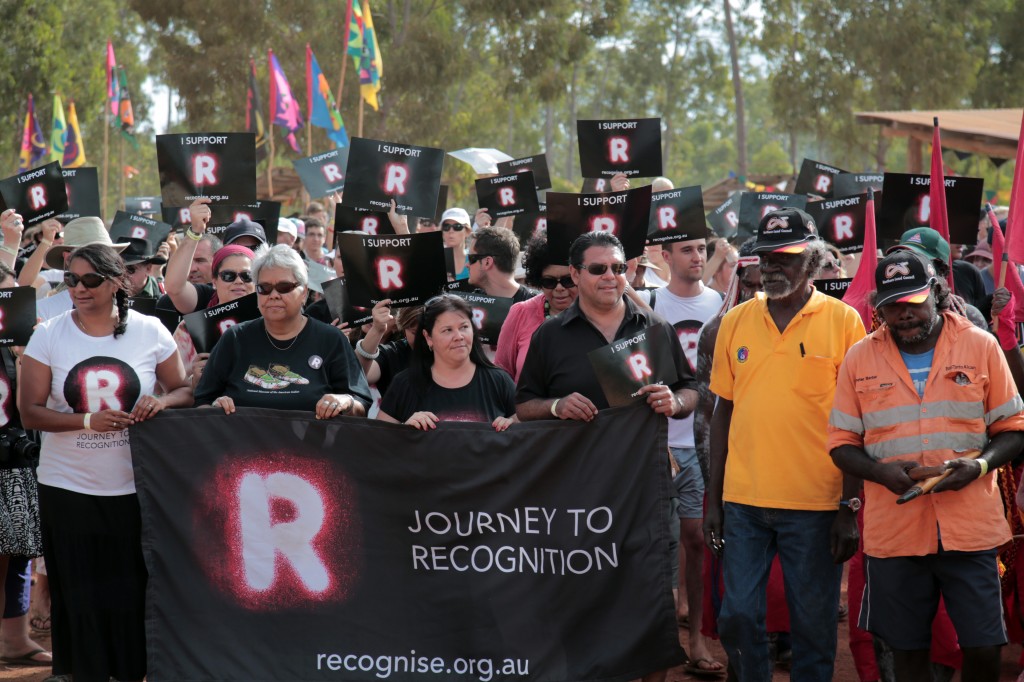 The 1000 Voices Project is an awareness campaign designed to voice Aboriginal and Torres Strait Islander people's concerns and unite Indigenous and non-Indigenous people across Australia.
Originally an initiative by the National Indigenous Youth Leadership Academy, 15 passionate Aboriginal and Torres Strait Islander students have gotten together to develop the 1000 Voices Project.
"I believe that Constitutional Recognition of Aboriginal and Torres Strait Islanders is extremely important in Indigenous communities across Australia," says member Matthew Chard.
"Indigenous people have lived here for more than 40,000 years but we're still not recognised in the Australian Constitution. Both myself and my team mates who are currently campaigning just like me across Australia are extremely disgusted and disappointed by this."
Matthew is a 16-year-old Kamilaroi boy from Narrabri NSW. He currently lives on Yuin land studying on an Indigenous Scholarship at Cranbrook School. He aspires to be a Democrat once he finishes school.
He and his team have been tackling media outlets and have so far gained the support of the Foundation of Young Australians, the National Indigenous Youth Leadership Academy, Chief Minister for Education NT, Tennis Australia, the South Coast Register, Nowra News, National Indigenous Times, Recognise this, Generation One and NITV just to name a few.
"It is designed to voice our concerns to wider Australia, while gathering support through people signing both our online and non-online petitions, liking our Facebook and YouTube pages or uploading a YouTube video of themselves recognised as an Indigenous person," says Matthew.
"I believe that it's most crucial that we as the younger generation of Indigenous people stand up and fight for an egalitarian society where the gap is closed and we are all equal."
The campaign will launch next month on 9 November at the Sydney Opera House, where more than 400 people will gather to watch the campaign go national.
The campaign aims to gather at least 15,000 supporters between now and the campaign launch.
To show your support you can sign the petition by visiting http://www.change.org/en-AU/petitions/the-australian-government-hold-a-referendum-in-2015-2