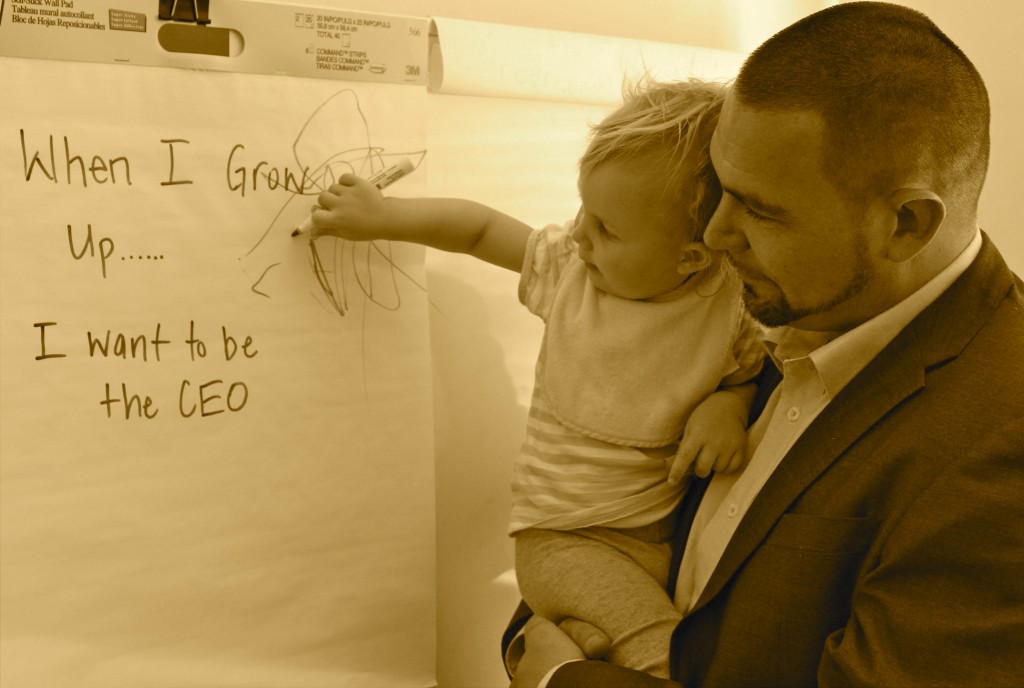 Do you consider yourself to be an up and coming business person? Perhaps you study business, work in a business role or just have a strong interest in entrepreneurship, business or management.
If this sounds like you then the CEO for a Day competition is for you. GenerationOne and 10 of their employer partners are giving 10 lucky Indigenous people the opportunity to shadow a Chief Executive Officer for a day.
"Entries have started to come in already, and they are truly inspiring. We have had applications from young school students keen to finish school, university graduates looking for their big break, and those playing senior roles within the community already," Development Director of GenerationOne, Jeremy Donovan says.
"One of Gail Kelly's (Westpac CEO) mottos is "back yourself", and I believe we have so many Australians out there who have the capacity, they just need to believe in themselves and their leadership potential."
Danielle Morseu is an 18-year-old entrant from Badu Island. She is currently undertaking a traineeship as a bookkeeper for a business in her community.
"I want to study accounting. I've applied to a couple of unis and I'm going for an interview next week in Melbourne at Deakin University," Danielle says.
"Hopefully that goes well and I can get in."
During her last two years of schooling is when Danielle decided she wanted to get into the field. She was unsure what she wanted to do when she took up accounting in her study load and realised she had a natural flair.
The opportunity to spend a day with one of Australia's best would help give her an insight into what is involved in being a CEO.
"It would give me further insight into the job and just different aspects of it. I can see what I like, and what I don't like."
The 10 CEOs or mentors are CEO of Westpac Gail Kelly, CEO of Message Stick Michael McLeod, CEO of David Jones Paul Zahra, Philip Chronican ANZ Bank CEO, Craig Laslett Managing Director of Leighton Contractors, David Thodey CEO of Telstra, Chairman of Fortescue Metals Andrew Forrest, Grant O'Brien the Managing Director of Woolworths and Andrew Demetriou the CEO of AFL.
If you would like to enter CEO for a Day, visit their FACEBOOK PAGE.