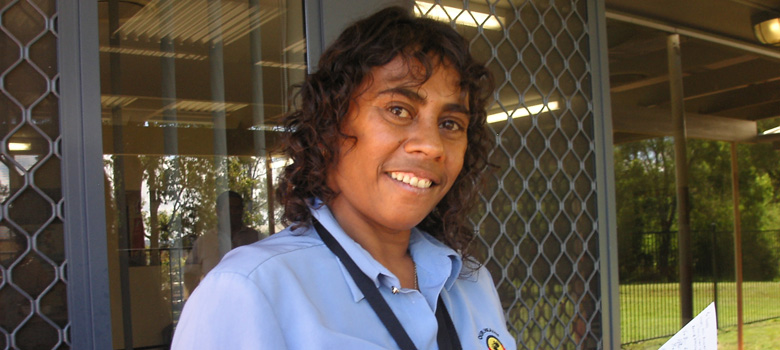 The nominees for Aboriginal or Torres Strait Islander Health Worker of the Year were announced last week at the 2013 Deadlys® launch and include some of the most passionate and dedicated health workers Australia has to offer.
The nominees include Jenny Poelina, Kay Mundraby, Leonie Morcome, Marian Hill, and Alice Tayley all of which are very excited to be recognised for the hard work they put in.
Leonie Morcome is one of the nominees who have worked tirelessly for a quarter of a century to improve the health of her people. She says she's 'blown away' and 'overwhelmed' to be a finalist.
She currently works with the Biripi Aboriginal Medical Service in Taree, NSW.
"It makes me feel very much supported within my community to get nominated for this award," she says.
"I really appreciate being nominated and if I don't win I'm still a winner by being a part of this in the first place. The challenges we face in the community inspire me to go forward for our people and continue to do the work that I do."
Leonie started as a trainee when she was 17 and has gained many qualifications since then, including a Diploma in Health Science (Aboriginal Health & Community Development), Cert IV Aboriginal Primary Health, Cert IV Family Domestic Violence & Sexual Assault, and a Diploma in Frontline Management.
Leonie has a holistic approach to Aboriginal health care and understands the needs of her clients resulting in her driving many successful programs including – Grief and Loss (funeral support), Immunisation, Primary School Health Program, and cultural camps/workshops.
She has been described by people as a hero because she inspires others to be their very best.
"She believes with everything she is that we as Aboriginal people deserve good, healthy lives, and she is determined to do everything she can in her short time on this earth to close that gap, and make life better for us, even if it's just one day at a time," says Biripi AMS, Bringing Them Home Counsellor, Raylene Newell.
She says that wouldn't be where she is today without the continued support from her family and community, especially her mother.