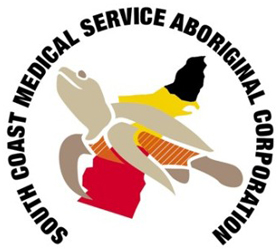 The South Coast Aboriginal Medical Service Aboriginal Corporation is a thriving medical centre located in Nowra, NSW. It is an Aboriginal community controlled health organisation managed by the community for the community. The service became incorporated in 1983, one year after it started operating.
A spokesperson for the South Coast Aboriginal Medical Service Junior Braddick says the centre delivers a full range of services to the local community and also has an outreach service.
"The South Coast Medical Service Aboriginal Corporation works with Aboriginal Communities to provide quality and culturally appropriate health services, which promote the health and well-being of Aboriginal and Torres Strait Islander communities residing in the Shoalhaven region," Junior says.
"We have doctors, nurses, health workers, sexual health workers and an outreach officer for the treatment of chronic diseases."
The South Coast Aboriginal Medical Centre is organised into Sections including Administration, Medical and Dental Services, Children and Family Services, Community Care Services and Regional Services.
There are also affiliated health workers such as drug and alcohol workers, mental health workers and dental services run from the centre for people of all ages.
Junior says there are two outreach clinics in Jervis Bay and Culburra.
"These are for Aboriginal people living out there who can't really get into town. We go out to each place once a week," he says.
"We also have a service where drivers can pick people up and take them to their medical appointments if they have no transport."
The centre also runs a Men's Group every Wednesday and a Women's Groups every second Tuesday and there is a good roll-up to those groups.
There is another office in Nowra that deals with early childhood clients and offers a full range of family support services. There is a regional office at Falls Creek as well.
The South Coast Aboriginal Medical Service is located at 51-53 Berry St Nowra. They are open from 8.30am to 5pm Monday to Friday.
Contact them on 02-4428 6602 or www.southcoastams.org.au  for more information.