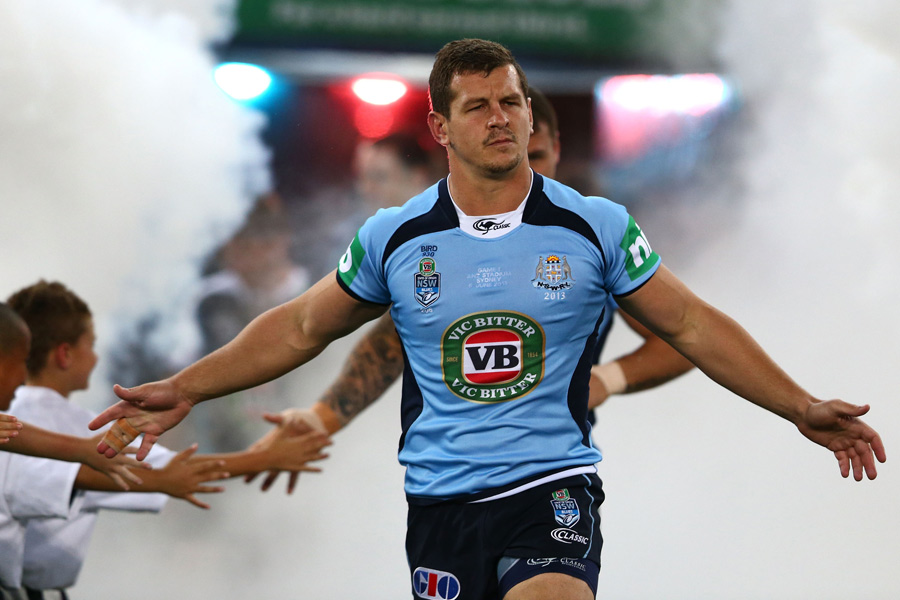 Game I of the State of Origin series is done and dusted with New South Wales earning a well-deserved victory; one of their most comprehensive over the Queenslanders for a while, and the final score line didn't reflect the Blues dominance over most of the match.
One game doesn't make a series though, and you can expect the Queenslanders to come out breathing fire in front of their home fans in Game II. The Blues forwards were great and outclassed their Queensland counterparts. Andrew Fifita enjoyed a memorable Origin debut and made a strong impact off the bench. After the match Andrew told Channel 9 he wanted to prove to his family that he could play State of Origin football, and he certainly achieved that.
Fellow Aboriginal debutant, Blake Ferguson, was solid under the high ball and never seemed out of his depth. You would expect both players to retain their positions, barring injury, for Game II. The best performing Indigenous player on the night however, without a shadow of a doubt, was Greg Bird. This guy is an out-and-out Origin footballer, and could hold his own in any Origin team, of any era, in my opinion. The mark of any great Origin player is how they perform over those gruelling last 10 minutes and Bird has that capacity to work his guts out all game and finish as strong as any. His great tackle on Sam Thaiday in the final minutes, which snuffed out any chance of a late comeback for Queensland, is the perfect example of what he brings to the Blues team.
Now for some thoughts on Queensland's underwhelming performance. Johnathan Thurston was clearly not well and that had a massive impact on their chances of winning. For much of the game they seemed to lack structure or intent in attack. Then there's the game's most in-form and destructive player, Greg Inglis. I didn't even know he was playing in the first half, that's how quiet he was. As good as Billy Slater is, if Queensland lose, or come close to losing Game II, questions will have to be asked over Inglis' role in the team. Queensland is playing the best player in the comp at present, out of position. He must get more touches on the ball, and Queensland need to get him more involved. On the Paul Gallen punch-up with Nate Myles – it's odd how a player can get five weeks for a shoulder charge, and then merely a one or two match suspension for flat-out punching someone in the head, twice.Rugby league sure is a funny game.
It's amusing to read NSW newspapers describe it as one of the 'great Origin moments'. Gallen reckons it was all about standing up to the dirty tactics he feels Myles has employed over recent series (leading with the head in tackles etc). Either way, I don't expect Paul to be holidaying in Queensland anytime soon. Will Queensland make changes to their squad for Game II? It's doubtful considering this is much the same team that has won them so many games, and playing in Queensland, with a fit Thurston will make for a much different game. Their bench as a whole performed well, but the Queensland forwards need to step-up. Bring on Game II.