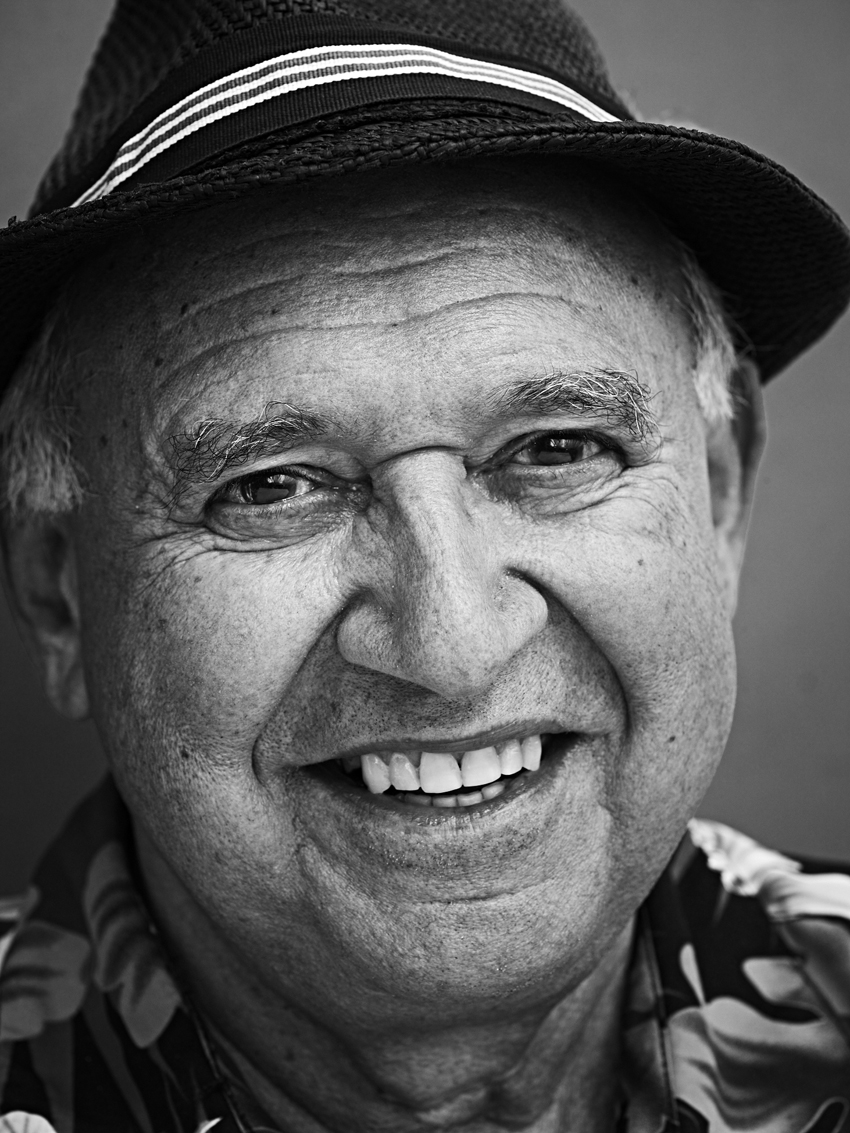 This week on Deadly Sounds–the radio show that makes you feel good about you
The inimitable singer/guitarist Johnny Nicol is known as a bit of a legend in the Australian jazz scene. Having been in the business now for over 50 years, he has worked with some of the greats, both in Australia and overseas, and has an unmistakable style that is all his own.
Johnny grew up in sunny North Queensland in a large family, being one of nine children. His introduction to music was at family gatherings around an upright piano played by his sisters, and also African American soldiers that the family hosted during WWII, who would play 'boogie woogie'. The young Johnny was enthralled. After leaving school early, Johnny's first job was shoveling salt in the sweltering saltpans of Bowen.
The big smoke's call was loud though and he headed down south to Sydney to try his luck. After working as a laborer, it was at Bill McConnell's Redfern boxing gym where Johnny was scouted playing guitar, this chance encounter led to him playing professionally. Johnny was linked up with three Maori musicians, including New Zealand's beloved Prince Tui Teka, and they formed the now legendary Maori Troubadours.
During his years with the Troubadours, Johnny travelled all throughout Australia, at times performing up to 15 shows a day in a marquee at various showground's. It was during this time that he learned the craft of entertaining. After leaving the Troubadours to go solo, Johnny travelled overseas and further honed his craft performing in many prestigious venues in Las Vegas, Miami, the Bahamas and throughout Europe and the UK. This was the golden age of live shows and entertainment. "Working in Vegas was absolutely a highlight because that's the entertainment capital of the world," says Johnny, "you're out amongst the best, and mixing with the top entertainers. "I recall once hearing Sarah Vaughn warming up before a show. Meeting Bob Hope at Pips International in Woolloomooloo was another great moment and opening a show for Benny Goodman, at the Hordern Pavilion in the 70's was fantastic".
Once back in Australia, Johnny quickly found his place as a contemporary jazz artist. Critics acclaimed him 'the finest jazz guitar stylist in Australia' and 'our own George Benson in both vocal style and guitar technique'. His following grew even larger with exposure as a regular guest artist on Channel Nine's national 'Midday Show'. Around this time, recognition came Johnny's way with nominations for three major awards as both a performer and composer. Johnny still plays regularly and is not slowing down. "I'm enjoying playing more now, I feel like I'm still performing at a high level and I think because I'm also working with some of the top musicians in Australia," he says. "A lot of my colleagues are now teachers at the Conservatorium of Music. I'm also enjoying meeting and mentoring up and coming talent." In particular, Johnny has enjoyed watching the success of his grand-niece, singer Simone Stacey.