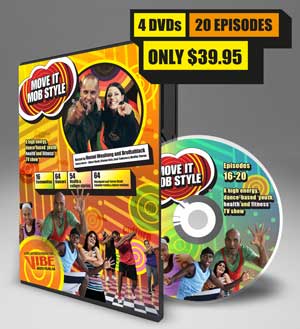 The first season of Move It Mob Style® is now available to purchase on DVD for just $39.95 plus postage and handling.
To order your copy, ORDER ONLINE or please call our team weekdays 9am-5pm on (02) 4822 8230.
There are stricly limited numbers of DVDs available so get yours today.
About Move It Mob Style®
Move It Mob Style®, Australia's latest dance-based youth, health and fitness TV show is all about showcasing young Aboriginal and Torres Strait Islander people's culture through dance and music. And no matter what your age, it's guaranteed to get you up off the couch and moving to some deadly beats!