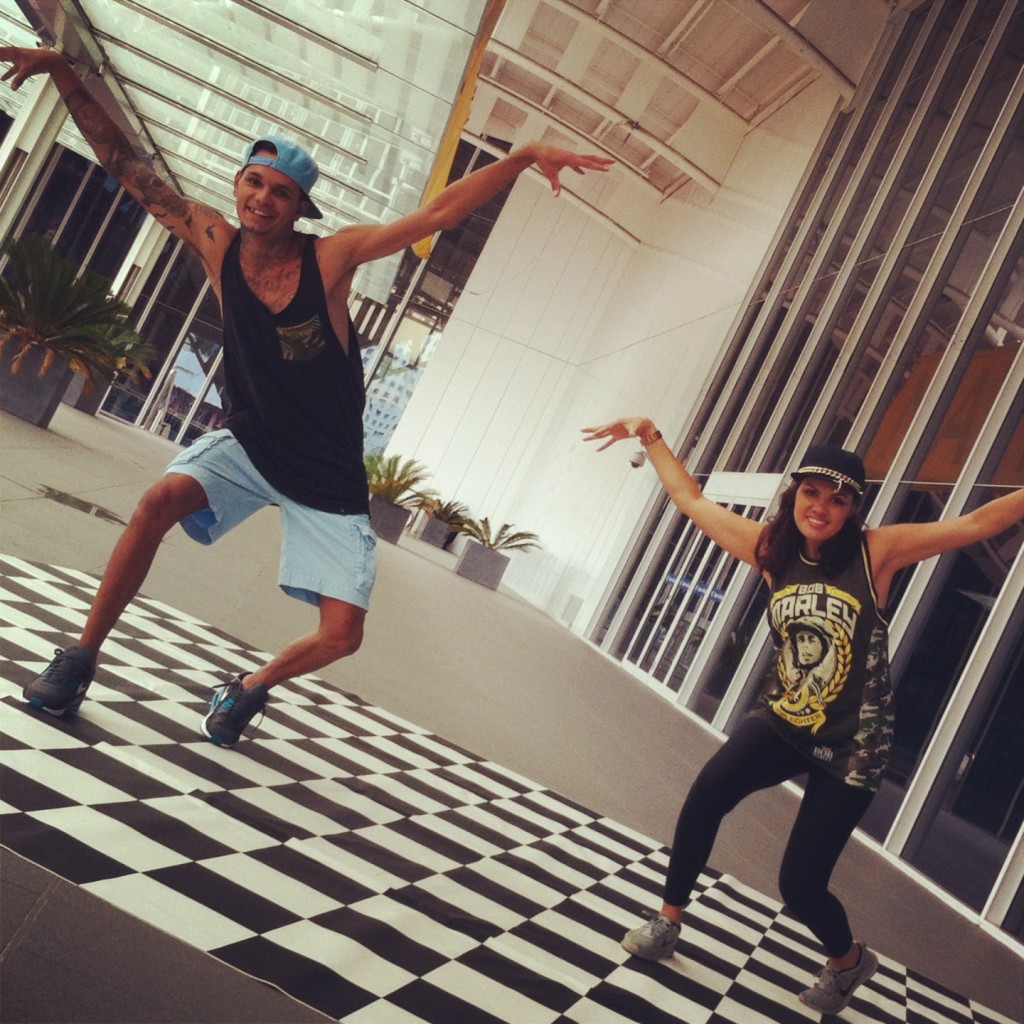 As the launch of Season 4 fast approaches, the Move it Mob Style® crew have been hard at work all over the country to film stories about the health of our young people and perform deadly dances with community choreographers and performers.
On this season of Move it Mob Style® (MIMS) you'll get to see your favourite dancers do their thing on the dance mat, and also stories from across Australia including, Gove, NT, Groote NT, Cairns, QLD, Mossman, QLD, Yalata, SA.
"Filming MIMS Season 4 has been going amazingly well, the choreographers, dancers and music have been the best – and there is more to come," Executive Producer Gavin Jones.
"We're looking forward to filming at The Sydney Opera House and dancing to Jessica Mauboy's track 'To The End Of The Earth' in hour of Reconciliation.  Season 4 is going to be smoking hot!"
As well as travelling the country, Move it Mob Style® has been engaging with the communities and performing MIMS Live.
The MIMS dance hosts have been going to communities, schools, festivals around the country, bringing a high energy, hip hop show and workshops – not only for kids but the whole family.
"It's interactive, it's filled with fun, fast paced choreography, and it's all about living a healthy life," Gavin says.
MIMS hosts and choreographers dance to the latest Indigenous hip hop beats, then break it down, teaching the moves step-by-step so that everyone can crump, pop, drop and rock it together.   There is also a chance to show off your deadliest dance moves in the break off at the end of the day.
So far MIMS Live has been halfway down the east coast, including the 2013 Logan Festival, Brisbane, 2013 Boomerang Festival, 2013 NAIDOC, On The Peninsula Festival in Canberra, 2013 NAIDOC In The City, Hyde Park, Sydney, 2013 Living Links, Willmot Public School, Sydney, Stylin Up Festival 2013 and the 40th Anniversary Concert, Sydney Opera House.
MIMS Live not only lets students dance with some of the country's best Indigenous dancers, the MIMS team also tells stories on healthy eating, staying strong and positive in mind and body, great local community role models, artists, musicians, dancers, sports people and local community projects.
Did you know Move it Mob Style® is now on Instagram? Follow the crew as they finish up filming for season 4! @moveitmobstyle