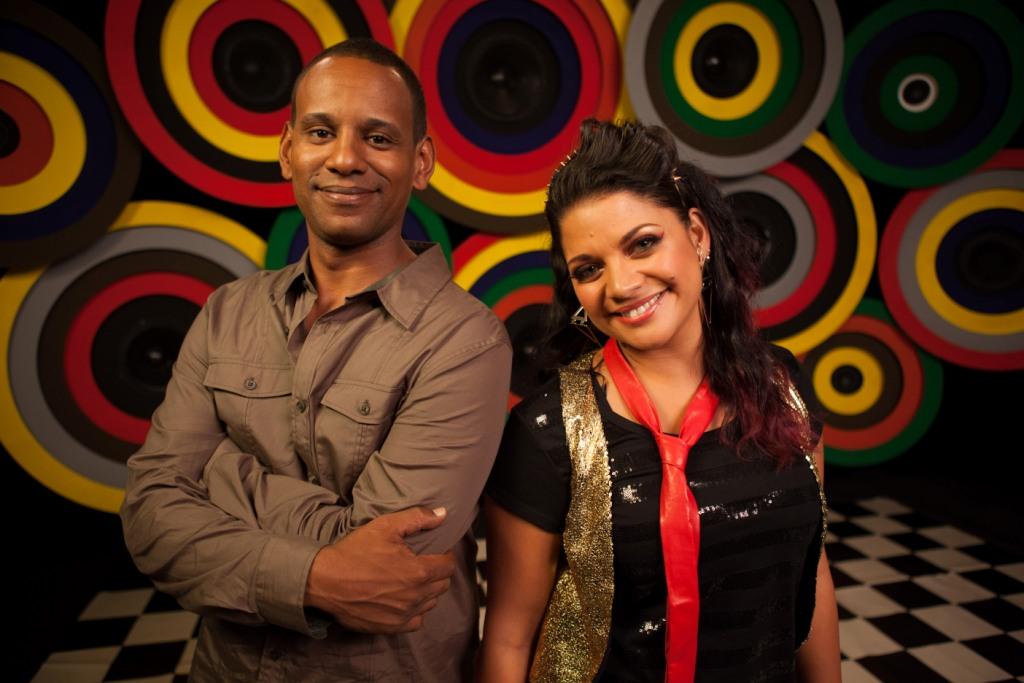 The much loved series Move It Mob Style® is back by popular demand for a third deadly season and is guaranteed to get bodies around Australia rocking to some fresh new beats.
Move It Mob Style® is a high energy, dance-based youth, health and fitness TV show, which will be showing on NITV from 12 August 2013 and ABC 3 from September.
Every episode will take you on a virtual adventure to cities and communities around Australia, to showcase the latest and best in Aboriginal and Torres Strait Islander dance and music.
Move It Mob Style® continues to break new ground by combining Hip Hop with contemporary Aboriginal and Torres Strait Islander moves to the beats of local Indigenous musicians.
Choreographed and presented by young Aboriginal and Torres Strait Islander dancers, Move It Mob Style® gets you up and sweating while connecting with one of the world's oldest cultures.
This year, the show will again be hosted by the familiar and upbeat personalities of Indigenous hip-hop pioneer Brothablack aka Shannon Williams and singer-songwriter with The Last Kinection, Naomi Wenitong.
Dance hosts include NAISDA Dance College graduate Shari Togo, seasoned performer Darren Compton and multi-talented Indigenous performer Ryka Satrick.
Guest dancers include Jake Thompson, Juanita Duncan, Jacqueline Cornforth, Jaymzhi White, Tamara Pearson, Tahlia Burchill, Tony Mayor, Travis De Vries, Medika Thorpe, Elena Wangurra, Elizabeth Timbery and Cody Raymond.
Move It Mob Style® is produced by Vibe Australia with support from the Australian Government through the Department of Health and Ageing and National Indigenous Television Service.
It has consistently performed highly in television ratings, and has been nominated for an ASTRA and ATOM awards.
"Move It Mob Style® is back by popular demand," Executive Producer Gavin Jones says.
"Vibe is incredibly proud to produce television which engages and connects with viewers. That's our aim with Move It Mob Style® to engage our audiences in dance, health, music and standing strong in culture. Move It Mob Style® is real and community focused, and best of all, fun.
"A huge thank you to the Department of Health and Ageing, NITV for supporting the vision of combining music and dance to talk about health and wellbeing."
For more information on Movie it Mob Style, head to http://www.moveitmobstyle.com.au/, search for Move It Mob Style on Facebook, follow us on Twitter http://twitter.com/MoveItMobStyle/ or watch us on YouTube http://www.youtube.com/MoveItMobStyle/
For all media enquiries, including image requests or interview opportunities, please contact Maryann Weston at Vibe Australia on (02) 4822 8230 or email [email protected].