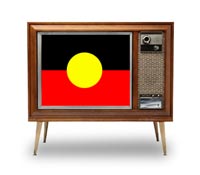 A new free-to-air Indigenous TV channel could become a possibility, following a review of the Indigenous broadcasting sector.
According to The Australian, the proposal could see SBS join forces with National Indigenous Television Network (NITV), which is only available on pay-TV, to create a national, free-to-air indigenous channel.
The Australian report said SBS could launch the new channel dedicated to Aboriginal and Torres Strait Islander programming under a proposal outlined on September 1 by Federal Communications Minister Stephen Conroy.
"The government's aim is to provide a national platform for free-to-air delivery of predominantly Australian indigenous content without the creation of a third national broadcaster," Senator Conroy said.
"I look forward to hearing from NITV and SBS as to how such a service might best be delivered."
The proposal flows from last year's review of the Indigenous broadcasting sector, headed by Neville Stevens, which reported to the government in January.
It recommended that a national Indigenous TV channel should be widely available on free-to-air.