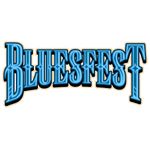 Byron Bay's acclaimed Bluesfest will celebrate its 20th birthday over Easter 2009 by introducing a new InDIG stage, which showcases our country's Australian and Southern Pacific Rim Indigenous heritage.
Festival director Peter Noble and the Bluesfest team are excited and proud to present the following artists who will be performing on the InDIG stage:
Saltwater Band, Christine Anu, Archie Roach & Ruby Hunter, Dan Sultan, Te Vaka, Yilila, Tribe of Jubal, Buddy Knox Blues Band, Stiff Gins, Ngaiire, Marlene Cummins, Tommee, Rode Worx, Matty Devitt Band, and Paul Patten.
Events NSW Chief Executive Geoff Parmenter said he was delighted to be investing in an initiative that would help to enhance one of NSW's iconic events.
"From humble beginnings in 1990 when just 5,000 music lovers turned out for the inaugural event, Bluesfest has transformed into one of Australia's best music festivals attracting an audience of more than 80,000 people over the five days of the festival," Mr Parmenter said.
"It's also a great tourism boost for the beautiful Northern Rivers region of NSW with patrons flocking to Byron not only to attend one of world's most respected Festivals, but to enjoy the many local attractions. I can't think of any better way to commemorate Bluesfest's 20th year then by helping to establish a new stage that will acknowledge and showcase our Indigenous heritage.
"We are looking forward to working closely with Bluesfest organisers to make this stage, which has the full support of the local Arakwal people, into a great success," Mr Parmenter said.
Bluesfest Director Peter Noble said he welcomes the Events NSW grant saying.
"We are thrilled to be working in tandem with Events NSW to present a 2009 Indigenous stage featuring the best of Aboriginal, Pacific Rim and Torres Strait Islander artists. I've long supported Indigenous Australian arts, music and land rights, so I am extremely proud to see this wonderful fruition of all our efforts to date as an expression of reconciliation following 'the nation's official apology' to our Indigenous peoples."
Near the start of his career in 1972, Peter Noble took up residency at the National Black Theatre in Sydney's Indigenous community of Redfern – and helped set up the Aboriginal Artists Agency.
Byron Shire Mayor Jan Barham has congratulated Events NSW and the Blues Festival on this initiative and support for Indigenous performances.
"The dedication of a stage for Indigenous performance at the 20th anniversary of the Blues Festival is a great initiative. The Blues Festival has over the years given the spotlight to many Indigenous performers and for the 2009 event it will be a fantastic addition to the anniversary event."
The Bluesfest team is very much looking forward to its 20th anniversary event which will be held again at Belongil Fields over the Easter long weekend commencing on Thursday, April 9 and finishing on Monday, April 13 2009.