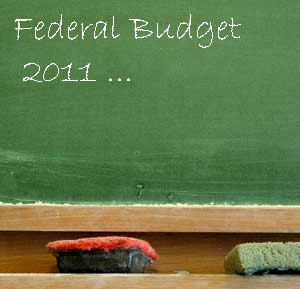 More than a quarter of a billion dollars will flow out to Indigenous Australians to help them to stay at school and find work.
The Federal Budget, handed down last night, allocated an extra $171 million to programs that focus on Indigenous school students. The funding ends in 2013.
A new $50.7 million Youth Careers Pathway program will help Indigenous Australians into school-based traineeships that will benefit up to 6400 Indigenous students.
The Federal Government will also extend the Indigenous Work For The Dole scheme at a cost of $25.5 million over 5 years.
Other benefits in the budget include:
An extra $35 million to Indigenous health services.
$4.1 million over 3 years on a Indigenous Ranger Cadetship program.
An extra $39 million over 4 years to extend reunion and counselling services for members of the Stolen Generation.
$16.1 million to extend and expand the Cape York Welfare Reform Trial, which benefits an estimated 2500 people in 4 communities.
$113.4 million in funding for regional health infrastructure for 15 new or expanded indigenous health clinics and 40 new renal dialysis chairs.
Meanwhile, a report released recently by the Australian Institute of Health and Welfare has found that Indigenous Australians aged between 25 and 34 completed more schooling than those aged 55 years and over. Year 12 retention rates for Indigenous students had also risen from 29% in 1996 to 47% in 2010.