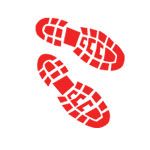 Vibe Worker is a new job search engine specifically for Indigenous Australian job seekers, and employers seeking Aboriginal and Torres Strait Islander staff. For more info, to register as a job seeker or to advertise a position call 1800 623 430.
You can use Vibe Worker to search hundreds of vacancies from employers seeking Indigenous staff, and send your application directly from our site. It's that easy!
Looking for Indigenous staff? By advertising your job on Vibe Worker, you will be reaching thousands of Aboriginal and Torres Strait Islander job seekers, all across the country.