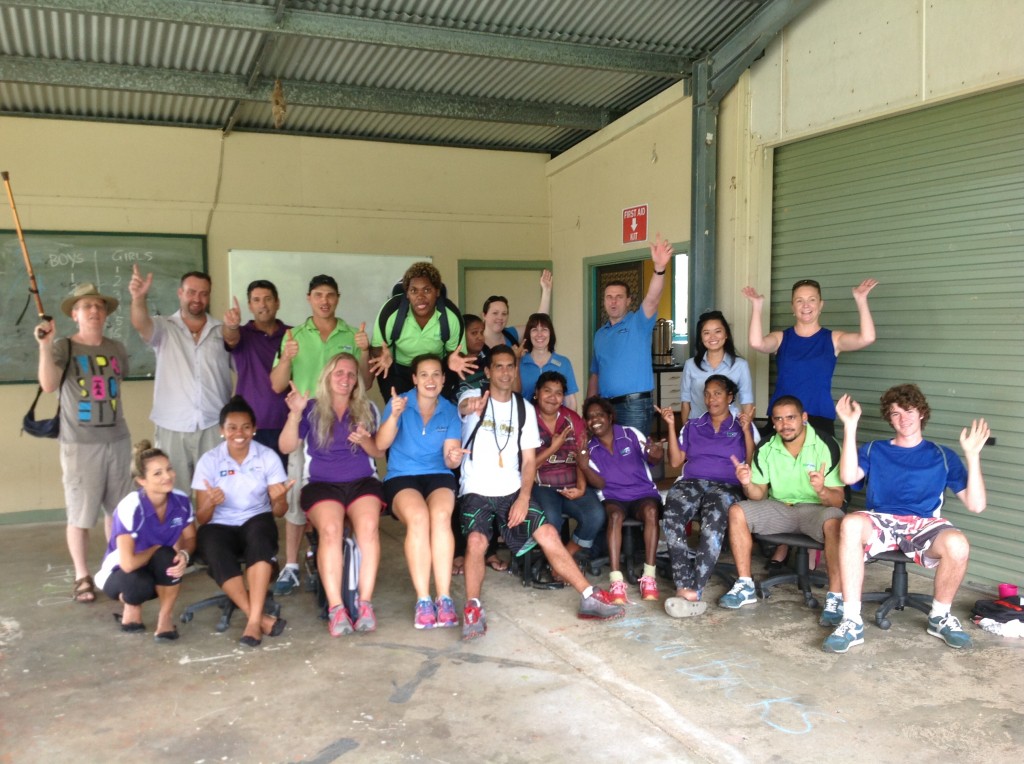 An employment agency in Kuranda, Far North Queensland recently began a Sports and Recreation course, giving graduates the opportunity to find work in a new industry and be part of a bigger community project.
Jobfind Kuranda is located in Far North Queensland's Western Tablelands Region, and is a Remote Jobs and Communities Program (RJCP) provider. The Jobfind program has centres across Australia and caters for both Indigenous and non-Indigenous Australians.
"This region is very large and very diverse, having a substantially mixed demographic. Almost half of our clients are Indigenous and work with job placement, activities, bridging barriers and programs such as Youth Corps to get our indigenous clients into employment," Ross Furnari from Jobfind Kuranda says.
Every single person who undertook the Sports and Recreation program completed the course and can look forward to gaining employment in the industry or completing further study.
There is a plan in place to set up a community gym in Kuranda with many of the graduates becoming trainers in the gym.
"This is an innovative and community based project. Based on the healthy lifestyle activity, it has provided each participation with a valuable platform that is motivating, healthy (a nutritionist was included), targeted, disciplined and enormous fun," Ross says.
"It has allowed each participant to plan for step 2, a certificate 3 in fitness, and each participant will have the opportunity to become a trainer in the gym. There is also talk of an Indigenous team to compete in next year's Ironman event held in Cairns."
Opportunities in the area are usually largely in the agriculture industry, so the Sports and Recreation training, which has only been running for 6 months will open new doors into new industries.
"Our training is targeted towards these areas and our activities and training also follow the same pathway. Training includes horticulture, construction, tourism and business, and in the case of sports and recreation, a determined community need and jobseeker demand," Ross says.
"This region is very diverse and quite vast, and much of the employment can be seasonally based. To date, our responses have been good but this takes time and as a certainty, as we progress and work through the new RJCP contract, employment and employers will be a highly successful part of our business."
By a vast majority, Kuranda has the biggest population of Jobfind's Indigenous jobseekers. Ross says that the response from the Indigenous community has been extremely supportive and very welcoming.