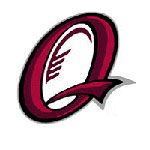 As the Indigenous All Stars team warms up for their game, rugby league is offering opportunities for ten new Indigenous trainees also getting ready to start work with Queensland Rugby League's Northern Division.
Treasurer and Minister for Employment and Economic Development Andrew Fraser said the Skilling Queenslanders for Work initiative's First Start program had committed $190,000 for positions in Mackay, Cairns, Townsville, Mount Isa, Palm Island, Weipa and Bamaga.
"Each trainee will be working with QRL Northern Division staff while also studying for a Certificate II in Community Recreation and are all together this week to complete their induction training," he said.
The Australian Government Department of Education, Employment and Workplace Relations has also contributed $55,000 in funding through Job Services Australia, a flexible and responsive service that helps job seekers' access the employment assistance and training opportunities.
Each trainee has registered with Jobfind Centres Australia, a Job Services Australia provider. Jobfind has provided travel and accommodation for each participant in addition to the employment services all job seekers receive at Jobfind.
Jobfind operates in Mackay, Townsville, Cairns, Mount Isa, Palm Island, Weipa and Bamaga, providing training and employment opportunities to the recently and long-term unemployed.
"Employing Indigenous people in positions promoting the game will help communities, clubs, players and others by encouraging healthier lifestyles and improving the QRL's operations across North Queensland," Mr Fraser said.
"These areas have already produced some great Indigenous players who are role models to many more but it is great to have support from the QRL to create employment and training opportunities for Aboriginals and Torres Strait Islanders, especially on Cape York."
The launch was held on Wednesday 3 February at Townsville Sports House with all ten trainees and representatives from QRL Northern Division, Skills Training Mackay and State and Federal Governments.
Member for Townsville Mandy Johnstone said Skills Training Mackay would deliver the accredited training in conjunction with Australian YMCA Institute of Education and Training.
"Mackay, Cairns and Townsville will each host two trainees and one person will be employed at each of the other four locations," Ms Johnstone said.
"Rugby league is an important part of life right across North Queensland and I hope these traineeships bring motivated Indigenous people into the office side of the game."
Chairman of the QRL's Northern Division Greg Sutherland said the high profile events like the pending All Stars game relied on the strong organisation of grassroots rugby league. These traineeships would introduce young Aboriginals and Torres Strait Islanders to another side of the game.
"The trainees will work under the supervision of other staff members and perform office duties, organise and take minutes at meetings and help organise and run promotional events among other jobs," Mr Sutherland said.
"They'll also be asked to help out at training and at games where they'll help with retail operations, setting up fields and training equipment and they'll also complete some first aid training.
"These trainees will also help improve the cultural awareness of our organisation and improve how we work with Indigenous people and communities in the region."
The State Government Department of Employment, Economic Development and Innovation organised this project with Skills Training Mackay and QRL's Northern Division and the Australian Government Department of Education, Employment and Workplace Relations.
During 2009/10 the Queensland Government will invest $101 million in the Skilling Queenslanders for Work initiative to give an estimated 21,000 long-term unemployed and underemployed people job related assistance and skills training to maximise labour force participation and increase Queensland's prosperity.
Twelve months after receiving assistance 71 per cent of participants are in employment or further training.
The Skilling Queenslanders for Work initiative is part of the State Government's $1 billion Queensland Skills Plan which aims to provide individuals and industry with the skills and workforce for the 21st Century.
For more information on the Skilling Queenslanders for Work initiative visit www.employment.qld.gov.au or call 1300 369 925.