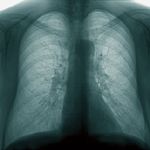 Indigenous people living in remote Northern Territory communities are suffering from a lack of care in respiratory disease, leading to climbing numbers of death and disease.
At a conference in Darwin yesterday, Australian and overseas members of the Thoracic Society of Australia and New Zealand heard that lung disease and respiratory disorders are increasing among Aboriginal people.
Conference chairman, Associate Professor Richard Wood-Baker, says many Indigenous people are developing the disease as a result of childhood infections.
"There's no doubt that respiratory disease is a major contributor to mortality and morbidity in Indigenous populations," he said.
"Although they have a number of other health issues, they are much more prone to develop lower respiratory tract infections and also a specific disease named bronchiectasis in those communities."
He says the Northern Territory would "undoubtedly" benefit from more input from respiratory physicians.
"I understand there has been some difficulty in recruiting and retaining respiratory physicians in the Northern Territory and Darwin," he said.
"I think if that could be addressed that would be a significant step towards developing a respiratory community and therefore improving the respiratory health."
The Thoracic Society also condemned the Northern Territory Government's tobacco laws as the worst in the nation, revealing the percentage of people who smoke in the Territory is higher than anywhere else in Australia.
It says 56 percent of Indigenous Territorians and 31 percent of non-Indigenous smoke and about 20 percent of adult deaths in the Territory are smoking-related.
The Society says the Government's plan to ban smoking in hotels and clubs in 2010 was "a long time coming" and more should be done to ensure children are not put in harm's way.
"The Northern Territory should ban smoking in cars in which children under the age of 15 are passengers," Darwin public health physician David Thomas said.
"Other states have adopted this position and it should be part of the legislative package being considered by the Government," Dr Thomas said.