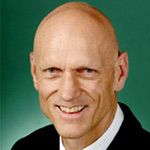 Three promising Indigenous musicians or groups are set to break into the commercial music industry with the help of a new pilot initiative known as Breakthrough.
Arts Minister Peter Garrett said this new national Cultural Ministers Council project provides Indigenous musicians with an opportunity to make a high quality recording of the best tracks of their repertoire.
"A high quality recording is essential to getting airplay, including on commercial radio, and having your music heard by a wide audience. This is a key step to gaining exposure, popularity and commercial success," Mr Garrett said.
"Breakthrough provides each of the three artists or groups with up to $25,000 to record a high-quality broadcast-standard EP which can be used to gain airplay on radio.
"The funds will cover recording costs, production and engineering fees, mixing, mastering, design work and printing, as well as publicity and media costs. This means the musicians can also market their recordings and gain valuable experience in the music industry.
"Indigenous musicians are invited to apply through a competitive process for one of the three places. Applications will be assessed by a panel of industry experts.
"Successful applicants will be emerging musicians with a track record and will need an industry partner willing to be involved in the project.
"The Breakthrough pilot initiative will be evaluated over the next 12 months to gauge its effectiveness in promoting Indigenous musicians."
Breakthrough is just one of the many initiatives to come out of the Indigenous Contemporary Music Action Plan. The action plan has been adopted by all the states and territories and the Australian Government, through the Cultural Ministers Council. It represents a determined and strategic effort to support the expression of Indigenous culture by young artists through music.
Applications must be received by 11 May 2009. Application materials are available at www.arts.gov.au/breakthrough