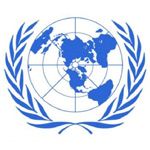 The ALP will honor its election promise by delivering a statement of support for the UN's charter on Indigenous rights next week.
The statement will be the second major symbolic act of the Rudd Government following the apology to the Stolen Generations in February 2007.
Indigenous Affairs Minister Jenny Macklin will do what the Howard Government refused to by supporting the charter in front of hundreds of Aboriginal people in parliament next Friday.
The Minister will also make "clarifying statements" limiting Australia's support for the charter's more extreme elements.
The Opposition has attacked the move on the grounds that it could lead to radical laws that allow customary law and more land rights for Indigenous Australians.
Foreign Affairs Minister Stephen Smith and Attorney-General Robert McClelland will be on hand for the statement, as will invited Aboriginal guests, diplomats, state and territory ministers and Indigenous members of parliament.
Ms Macklin said supporting the declaration was an important step in building trust and re-setting the relationship between Indigenous and non-Indigenous Australians.
"We want Indigenous Australians to be partners in efforts to close the gap," she said. "For this to happen, we must recognise the unique place of Indigenous people in Australia."
The Coalition has questioned whether the charter could allow Indigenous people to claim their children should not have to attend school, or justify the use of customary law.
Opposition legal affairs spokesman George Brandis said yesterday the language would have unintended consequences and would influence future laws while Ms Macklin insisted it would not be legally binding.