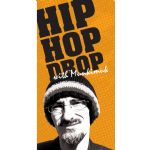 In April Australians get a rare opportunity to hear in concert Zimbabwe's Thomas Mapfumo and his full 10-piece band. Mapfumo is a cultural and political icon in Zimbabwe, the country from which he is exiled due to his outspokenness against Prime Minister Robert Mugabe and his betrayal of the fight for independence.
Like Nigeria's Fela Kuti and Jamaica's Bob Marley Thomas Mapfumo has been forthright in his out spokenness on behalf of his people and like Marley and Kuti has been a leader in creating a distinctive style of music copied by many. Fela Kuti never toured Australia and Bob Marley only came once. Mapfumo's tour is an opportunity that should not be passed up. His tour is timely with Zimbabwean Independence Day falling on April 18 and elections imminent.
Over a 40-year career Thomas Mapfumo has released 30 albums. From early covers bands he refined a style that was based on the traditional stories, music and instrumentation of Zimbabwe's Shona people. Central to this music is the mbira or thumb piano. Over time Mapfumo and his guitarist Jonah Sithole emulated the staccato sound of the mbira on electric guitar. This sound evolved into what became known as chimurenga (revolution) music and its variant jit.
The reference to revolution is because prior to independence Mapfumo would regularly play for liberation soldiers and villagers in all night music and politicisation sessions known as pungwes. Songs that translated into "Mothers send your children to war" made clear Mapfumo's allegiance! However Mapfumo also put out records ostensibly traditional parables but often with a political message that was lost on the Rhodesian government and radio broadcasters.
After independence in 1980 Zimbabwean music hit a high point. From the day that Marley appeared at the independence ceremony with Prince Charles in attendance the optimism of the people and the stories of the struggle for independence spawned many songs, new bands and venues. Travel became easier, greater affluence assisted attendances and greater airplay assisted awareness. Throughout this period Thomas Mapfumo and his Blacks Unlimited remained the premier band in Zimbabwe. Shows starting in the early evening would continue until the early hours of the following morning. During this period Mapfumo continued to perform and write songs in support of the new government of Robert Mugabe. Mapfumo was widely referred to as the Lion of Zimbabwe.
Over time Mapfumo became disillusioned with political events in Zimbabwe. Inequitable land distribution, political repression and increasing corruption were all seen as a betrayal of his struggle. His outspokenness was unusual and feared by a government that recognized his influence with the people. Government resentment came to a head with the release of his album "Corruption" in 1989. The title track was sung in English …something for something, nothing for nothing went the chorus. Needless to say the record was banned by the government-controlled radio. Mapfumo had come full circle from being banned by the Rhodesians to being banned by the new post independence government.
In 2000 after an electoral setback for the Government, increasing intimidation forced Mapfumo to leave Zimbabwe. He now lives in Oregon USA and has continued to release albums and perform in concert. Recent efforts often have a softer feel incorporating traditional mbiras along with or instead of electric guitars.
For more info visit: http://www.myspace.com/thomasmapfumoandtheblacksunlimited
www.zambezipromo.com.au
Thomas Mapfumo & The Blacks Unlimited – The Chimurenga Tour
Melbourne: Thursday 17 April 2008 – The Prince Bandroom
Sydney: Saturday 19 April 2008 – The Gaelic Club
Adelaide: Wednesday 23 April 2008 – The Gov
Perth: Friday 25 April 2008 – Fly By Night