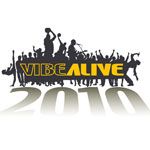 Vibe Alive is ready with an array of role models coming together to make sure students from the Kalgoorlie region have the time of their lives at the Vibe Alive festival on August 25 and 26, 2010.
Australian film and television actor Aaron Fa'Aoso will be joining festival goers at Vibe Alive Kalgoorlie to pass on his experience and inspire students.
Along with Aaron, there is an impressive line up of role models from former Harlem Globetrotter Dwayne Cross to actor/singer Michael Tuahine who will be the festival's emcees.
Music and dance will be well represented by Naomi Wenitong from the hip hop group Last Kinection and NAISDA dancers Juanita Duncan and Albert David. And Courtney Walters from So You Think You Can Dance? is ready to host Little Vibe – a special program to give young kids in early primary school the full festival experience.
Art and comedy go hand in hand for Kevin Kropinyeri who will be hosting the Vibe Alive segment "Paint It Up".
This is where students get the opportunity to show off their artistic flair and learn some of the techniques and types of art that have been passed down through the generations.
The Vibe Alive festival celebrates Aboriginal and Torres Strait Islander culture and gives young people a chance to shine by competing in traditional Indigenous Games, singing and dancing.
As well, there's numeracy and literacy activities, careers and health expos, art workshops and goal-setting activities to determine the overall Vibe Alive Kalgoorlie, WA, winner.
Registrations for the Kalgoorlie festival have been strong, and are now closed.
Vibe Alive is also looking for Volunteers to be part of the event. If you can help out please contact [email protected]
Vibe Alive is funded by the Australian Government's Community Festivals for Education Engagement program, designed to encourage school attendance, retention and healthy lifestyles for all young Australians, in particular, Aboriginal and Torres Strait Islander students.