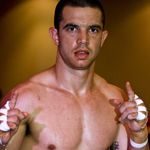 Indigenous Boxing Academy launched at historic Redfern Event
Sydney, Australia: Aboriginal Boxing, basketball and culture will make a triumphant return to the Aboriginal heartland of Redfern on Black Friday, Friday 13th of February, 2009, as part of a major community event to raise funding for the Indigenous Sporting Academy and Indigenous Boxing Academy.
The event named "Night of the Black Stars" will also celebrate the first anniversary of Kevin Rudd's parliamentary apology. Hosting partner for the event is Vibe Australia and the fights will take place under a Big Top Tent at the Block in Redfern on land owned by the Aboriginal Housing Company.
The Night of the Black Stars card will feature the cream of Australian Aboriginal and Torres Strait professional and amateur boxers together for the first time on the same card.
Lineup as follows:
Professionals
– Cool Willie Kickett vs Thai Tor Silachai – Australia's hottest Aboriginal prospect returns
– Edgar "Brown Sugar" Wymarra vs Dion McNabney – Continues his quest for an Australian title
– Joey Williams v TBA – Former NRL star turned boxer following in his fathers footsteps has his third fight under master trainer Johnny Lewis
Matchmaker: Pat Kennedy
Amateurs
– Campbell Cobbo Riley – Dubbed the next Lionel Rose due to his handspeed
– Paulie West
– Danny Gilbert
– Jason Morris
– Ricky Lyons
Matchmaker: Paul Toweel
The boxing will be interspersed with Aboriginal and Torres Strait Island cultural acts featuring indigenous stars including Casey Donovan. The event will also feature Vibe 3 on 3 Basketball games showcasing Sydney's young talent, Market stalls, food stalls, jumping castles and children's entertainment.
Alex Wymarra, the head of the Indigenous Sporting and Boxing Academy said today "The Academy is being launched to address the crippling lack of culturally relevant opportunities available to Inner City Sydney indigenous youth. Boxing changes lives and a formal program has already delivered great results in reaching at risk youth, providing them with focus, self esteem and respect for their bodies."
"The Aboriginal boxing community at the Block has a rich history and boxing and culture have always brought our people together and given us a platform to show our skills and bravery. This event will showcase our best boxers all together on one card for the first time and in particular we also want to show Cool Willie Kickett that the community supports him and we want to give him a loud and proud return to the ring. If there are any boxing fans out there who want to see the Black Magic handspeed and our next Lionel Rose, Night of the Black Stars on Black Friday at the Block is the place to be" Wymarra added.
Vibe Australia is the hosting partner for the event and supporting partners include Redfern Police, John Mcgrath Real Estate, Salvation Army Oasis Group, Boxing NSW, LJ Hooker, Hungry Jacks, PCYC, Aboriginal Housing Company, Gadigal Information Services, Metropolitan Local Aboriginal Land Council, NSW Aboriginal Land Council, Redfern and Waterloo Authority.
Event Summary:
What: Night of the Black Stars Fight night and Vibe 3 on 3 Basketball tournament to launch funds for the Indigenous Sporting Academy & the Indigenous Boxing Academy
Who: Featuring the best Aboriginal and Torres Strait Boxers and cultural performers
Where: The Block in Redfern, next to Redfern Community Centre
When: Black Friday, Friday 13th February, 2009
Time: Vibe 3 on 3 Basketball 3-6pm, Black Friday Boxing 6pm – 9pm
Tickets: On the door $12.50 each
Corporate VIP table seating: Available
Contact: Alex Wymarra
The Indigenous Sporting Academy & Boxing Academy
Mob: 0406 918 210
Email: [email protected]
Mail contact:C/ Aboriginal Housing Company
104 Lawson Street
Redfern NSW 2012