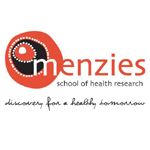 Artworks by some of Australia's most sought after Indigenous artists have been sold in a charity art auction which has raised over a quarter of a million dollars for research into Indigenous health.
Highlights of Ochre – Supporting Indigenous Health Through Art included the sale of a stunning artwork by 2008 Telstra Award winner Makinti Napanangka, which sold for $18,500, a stand out piece by finalist in the 2008 Western Australian Premiers Award Rita Simpson which raised $24,000, and a superb work by one of the hottest Indigenous artists of recent times, Regina Wilson, which sold for $40,000!
Over $250,000 was raised from the sale of 14 artworks, with all proceeds going towards Indigenous child health research at the Darwin-based Menzies School of Health Research.
The evening also included an intimate performance by Deadly Award winner Gurrumul Yunupingu.
Speaking after the auction, event Ambassador David Smorgon described the evening as "inspirational".
"Hearing the experts from the Menzies School of Health Research speak at the event and being able to meet some wonderful people from remote Indigenous communities certainly made the night very special," he said. "The art was superb, the entertainment was spectacular and the audience was extremely generous.
"By supporting Ochre, this is our chance to try to make a difference to the lives of Indigenous kids."
Thanking all supporters and donors who contributed on the night, Director of the Menzies School of Health Research Professor Jonathan Carapetis, said that he was "blown away" by people's generosity and support.
"With this level of support, we will really be able to make a difference to the lives of Indigenous kids," he said.
"For example, $250,000 will allow us to visit remote communities to check young kids for scabies and skin sores, and train local people to be able to work as health workers in their communities.
"It will also allow us to screen kids in remote communities for rheumatic heart disease, and it will help us to vaccinate pregnant women to protect their unborn children from contracting ear disease in the first few weeks of life."
It isn't too late to donate to Ochre – tax deductible donations can be made at www.menzies.edu.au/ochre