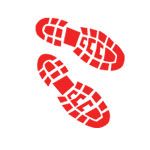 To advertise a job on Vibe Worker, first you must register a Vibe Account. You can go to our registration page by clicking here.
After registering a new account, or logging in with a pre-existing account, you will then be taken to the Member Home page which allows you to view or modify your members account.
Click Advertise Job and then New Job Advertisement to begin creating your ad. You can modify your ad by returning to the Members Home page.