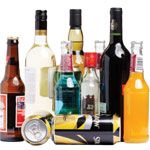 Don't kid yourself – alcohol is a drug too.
A lot of us don't realise that, just like marijuana, ice or heroin, alcohol is a drug.
And it's not just any drug – it's the most widely used drug in Australia. While there are some potential health benefits linked to the light consumption of alcohol, alcohol misuse continues to cause serious problems with our community's health and well-being.
According to the World Health Organisation, alcohol is the third most common avoidable cause of death and disability in developed countries like Australia.
Alcohol can cause all sorts of health problems, including liver disease, brain damage, some types of cancer, high blood pressure, heart problems, bone disease, weakened immune system and obesity. Long term alcohol abuse can cause alcohol dependency, unemployment, family breakdown and homelessness.
And it's not just alcoholics who are suffering from alcohol-related problems. Research is showing that occasional or weekend heavy drinking causes the highest rates of alcohol-related violence, accidents and injury. Drinking too much can also put you at risk of sexual abuse and unwanted pregnancy.
If you think you or a friend may have a drinking problem, it's really important that you talk to someone about it. A GP or your Aboriginal Medical Service can help with withdrawal and treatment programs and can refer you to a specialist drug and alcohol service.
All states and territories have drug and alcohol services that can offer help, information, advice or support.
ACT – 02 6207 9977
VIC – 1800 888 236 Freecall
NSW – 02 8382 2111 metropolitan
1800 422 599 Freecall
QLD – 07 3837 5989 Brisbane
1800 177 833 regional QLD
TAS – 1800 811 994 Freecall
SA – 1300 131 340
NT – 08 8922 8399 Darwin
08 8951 7580 Central Australia
1800 131 350 Freecall
WA – 08 9442 5000 metropolitan
1800 653 203 Freecall
08 9442 5050 Parent infoline
National help lines
Family Drug Support 1300 368 186
Kids Help Line 1800 551 800
Lifeline 13 11 14