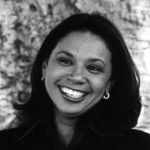 Deadly Vibe Issue 99 May 2005
Black Justice
A career in law involves so much more than just wearing a funny wig and saying "yes, your honour". It can be a challenging and diverse occupation that opens up a whole world of opportunity. Ever since 1976, when Pat O' Shane became the first Indigenous law graduate, more and more Aboriginal and Torres Strait Islander people have gone into the legal profession.
If you're considering a career in law but need that little bit of inspiration, you're sure to find all the incentive you need in Terri Janke.
Terri is the Solicitor Director of Terri Janke and Company, the only specialist Indigenous culture and intellectual property law firm in Australia.
"When I first started out with my own practice, it was just me and a desk in a tiny office," she recalls. "I had one client and a computer and that was it."
Now Terri's firm is flourishing, and she and her team have represented people from a whole range of Indigenous communities, including artists, musicians, writers and film makers. She is seen as a leading international authority on Indigenous cultural and intellectual property rights.
"I'd always been interested in social justice, ever since I was young," Terri says. "When I finished school I decided to follow my sister Toni and study law."
At first Terri was unsure if law was the right career for her, finding it very dry. But after taking some time off study to work at the Aboriginal and Torres Strait Islander Arts Board, she found new inspiration.
"I've also always been very drawn towards the arts," she says. "I realised that if I specialised in copyright law I could combine my two interests " art and justice."
Throughout her career, Terri has found inspiration in a number of powerful Indigenous role models. Noel Pearson, who was graduating when Terri began her law degree, is one person she admires.
"He's quite an outspoken legal advocate for Aboriginal people," she says. "And Professor Marcia Langton is someone else I see as a role model " she has done so much for Aboriginal Affairs.
"Then there's Linda Burney. I remember seeing her speak years and years ago, when she worked in education. I was struck by how strong she was. And I saw Oodgeroo Noonuccal speak once as well. She showed me how much writing and poetry can affect social justice."
Terri recently published her first novel, Butterfly Song. It took her five years to complete the book, with the help of a special mentorship through the Australian Society of Authors.
"My mentor was author Pearlie McNeill," she says. "We spent a lot of time together talking about writing, doing writing exercises and piecing my story together. It was really great to work with another writer " to see how she worked."
Butterfly Song is a loosely autobiographical story that deals with the themes of family, culture and home. Set on Thursday Island in the Torres Strait, it tells the story of a young law graduate returning to the home of her grandparents and taking on her first case.
"Family has always been very important to me," Terri says. "It helps to remember that you're not alone, that people have always come before you.
"That knowledge gave me the courage to find my path. I've learned that you need to be open to opportunity and connect with what drives you " whatever your field."
(story 1/5/2005 end)