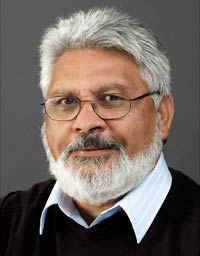 The Aboriginal Legal Service NSW/ACT has put the incoming NSW government on notice, releasing figures that show one in two juveniles in detention are Aboriginal, and just less than one in three adults in jail are Aboriginal. This is despite the fact that Aboriginal people make up only one in 50, or two per cent, of the NSW population.
Added to these figures is the high percentage of Aboriginal children in State care – one in three in NSW.
The figures are 'nothing short of alarming' the legal service says, and they want action from a new and hopefully proactive NSW Government to find solutions.
"It's an urgent dialogue we need to have and a new Government presents us with the opportunity to start talking about solutions."
"Over the last eight years the Labor Government presided over a drastic increase in the number of Aboriginal children in care, Aboriginal juveniles in detention and Aboriginal rates of imprisonment," says Aboriginal Legal Service (ALS) Chair Gary Oliver.
Mr Oliver says the recent NSW election was the first time in living memory where the parties did not politicise law and order issues.
"We respect that and ask Mr O'Farrell's (NSW Premier) Government to provide leadership where the Labor Government did not."
CEO of the NSW/ACT ALS Gerry Moore agrees, saying it's a prime time to remind the new Government of the figures and send a message that it (the NSW Government) has work to do. The ALS, in releasing the figures, wants to take a leadership role and start talks with the new Government on ways to reduce the figures.
"We want to start the dialogue with a new Government to find solutions and remind them of what's actually occurring," he says.
One of the main issues on the table is the consequences of reform to the NSW Bail Act in 2007. Amendments were put in place that makes it harder for suspected offenders to get bail.
"Juveniles are spending more than one month in jail waiting for their case to be heard, compared to about 10 days before the reforms. When the case does come before the courts, they may not even be convicted yet they are spending this time in detention. Aboriginals are being kept longer than usual and that's not acceptable," Mr Moore says.
Prior to the reforms to the NSW Bail Act, most juveniles went to families while waiting for their cases to be heard.
"Under the new system, new evidence must be presented to the courts on why the magistrate should give bail. There is just not the time and effort being put in, and our young people are ending up in detention."
"It's putting our people in harm's way and at risk of self-harm. There's also the family breakdowns that occur when people go to jail, the interruption to community life and working life. In the case of juveniles, if they are still at school, then you are tearing them out of that and they are getting another type of education in detention, which is not positive.
"It's an urgent dialogue we need to have and a new Government presents us with the opportunity to start talking about solutions."
Aside from looking at how the 2007 reforms to the NSW Bail Act are impacting on Aboriginal people, one possible solution is to consider using rehabilitation centres, rather than detention or jail where appropriate. "We need to get a different level of thinking because all that is happening now is that the jail system is being clogged up and our people are being put in harm's way."
The NSW/ACT ALS has identified five key areas for talks with the NSW Government:
Reducing the rate of removal of children from their families
Reducing the rate of juvenile incarceration
Reducing adult incarceration rates
Reducing over-policing in Aboriginal communities
Reducing the number of mentally ill people being incarcerated.
Each priority area is equally important. Mr Moore points out that the number of Aboriginal children being removed from their families is far greater in number than during the Stolen Generations. Eighty percent of inmates in Juvenile Justice Centres in NSW are there on remand (waiting for their case to be heard) and 50 per cent of that remand group are Aboriginal people.
"If you stem the flow of juveniles to detention centres, this can help reduce re-offending. Over-policing in Aboriginal communities is a big problem. The police are constantly picking up our kids for breaking curfews, and mentally ill people should not be incarcerated. Added to this, is that someone with a mental-health problem is even more vulnerable to self-harm," Mr Moore says.
The NSW/ACT ALS wants to sit down with the new Attorney General's department and bring other key NSW departments, such as Justice Health, to the table. "We need to sit down with the Government and open up the dialogue on these figures, so we can work toward solutions and reduce the rates of incarceration of our mob."