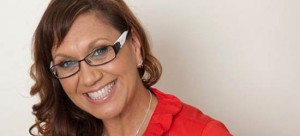 Am I Black Enough For You is the lastest offering from author and proud Wiradjuri woman Dr Anita Heiss. this memoir styled story is witty, at times hard hitting, but most of all a must-read on identity and how we are all shaped by our heritage and history, our upbringing from birth, and our families.
"…There seems to be no understanding whatsoever of the personal nature Aboriginal identity has for individuals, the way that it connects us to our communities. My identity is not simply about race, it's about my family history, it's about the history of Aboriginal Australia generally, it's about the way I have been shaped as a human being since birth. It's not about blood quantum or the colour of my skin, or whether or not I work in an 'Aboriginal position'," Dr Heiss writes in the book.
The catalyst for her deeply personal memoir was one extraordinary day in 2011 when newspaper columnist Andrew Bolt published his column 'It's so hip to be black,' plucking her out randomly as someone who supposedly gained an advantage from her Aboriginality.
"The book is not really about saying this is the be-all and end-all explanation for what Aboriginality is today," Dr Heiss says, "It's actually just my story, where I fit in to my family and to the broader community in Sydney, and also the national community. It is essentially saying: 'this is one example of the many examples of diversity of who we are as a people today.
"So my attempt was really to transport the reader, black and white, through my eyes and my life living in the city but with the huge family connection throughout central NSW, and to get an insight into how you can be an Aboriginal person today, be educated, live in the city and still have very strong connections to country wherever that may be because many of us aren't living on our own traditional land."
Am I Black Enough For You does move deliberately between Dr Heiss's early life, the story of her parents and grandparents, growing up in the inner city suburb of Matraville and back to the events leading up to her taking part in a class action against Andrew Bolt and the newspaper that published his column. It underscores the impact that one column would have on Dr Heiss, her family and her future.
"I remember vividly the morning that the article by Andrew Bolt went to press and was syndicated around the world, around the country and online….It actually snowballed into this entire pool of race hate on his blog and my mum was quite distressed. I talk about it in the novel that there was never any question really from my family's point of view that I wouldn't participate in the case," she says.
As history shows, the class action was successful and a Federal Court judge found Mr Bolt and the newspaper had "engaged in conduct which contravened section 18C of the Racial Discrimination Act."
Dr Heiss has a PhD in Aboriginal Literature and is a dedicated advocate for Indigenous literacy in Australia. She consistently takes out Deadly Awards for literature, having already won four.
Am I Black Enough For You is published through Random House under their Bantam Australia imprint.