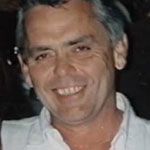 Deadly Vibe Issue 112 June 2006
Passing of a True Hero
The reconciliation movement was heartbroken to hear of the passing of one of its heroes, Rick Farley, last month.
"˜The lives of Aboriginal people are better off for all that Rick did," Chairperson of the NSW Reconciliation Council, Greg Davison, said in a statement. "His contribution was enormous."
Rick served as a founding member of the NSW Reconciliation Council, establishing the Council as the representative voice for community reconciliation across the state, and played a key role in organising the walk across Sydney Harbour Bridge in 2000.
During his time with the Council, Rick pursued his vision of a robust economic future for Aboriginal and Torres Strait Islander people.
"Losing Rick at such a young age, when he had so much more to contribute, and had already contributed to the life of this country, is tragic," Greg said.
"˜All of us in the Council will remember Rick's ability to cut to the heart of an issue. He clearly recognised the significance of people in the community's commitment to reconciliation, and was quite certain that the people's movement would ultimately prevail in achieving a more equitable Australia."
Deadly Vibe offers our condolences to Rick's family. He will be sorely missed by all.
(story 1/6/2006 end)